There's gradually becoming more and more shows with good LGBT+ rep but even so, it's still difficult for me to find shows. This is because most of the rep comes from contemporary stories, not the sci-fi and fantasy that I love. I have found some, and some generally awesome LGBT+ shows, that I decided to share with you. (And considering that my shows and movies are almost as important to me as my books, you had to know this would happen.)
There are very few shows that I have seen that are as LGBT+ friendly as Sense8. It's a story about eight people from all over the world that can…well, the Netflix site says: eight people that can telepathically experience each other's lives. Beyond the amazing rep this is a very interesting show. The rep includes: trans, gay, lesbian and one secondary romance interest that basically says she loves the person not the parts. Oh, yeah, and by the way, there is a canon poly relationship being built at the end of the show! Beyond that, there's racial diversity and some totally amazing characters. (Trigger warning for the trans character getting misgendered by her mother and the early plot with her concerns her mother wanting to get her lobotomized and her being held against her will at the hospital.)
Even though you probably already know about this show, and it is very much not SF/F, a list like this would not be complete without The Fosters. It's about lesbian foster mothers and the kids they take in. Rep over the series includes: lesbian, gay, trans and possibly genderqueer. And some people say bi, but I'm not remembering that at the moment. There is also a spinoff/sequel to the series featuring my two favorite characters: Mariana and Callie. (I haven't started it yet, but I am hoping for some typically awesome rep!)
Legends of Tomorrow is probably one of the queerest and most LGBT+ friendly shows on TV today. (It is also turning out to be quite feminist.) It's also my favorite show, so you know I recommend it hugely. It's got amazing cast and characters, and fun stories. It builds on the LGBT+ friendliness of other DC shows – which I would also like to take a moment to mention. The Arrow, (which is where our bi girl, Sara, comes from) The Flash and Supergirl are all worth a watch. Also, if you didn't know about it, DC will be giving us a Batwoman TV series, featuring out lesbian Kate Kane.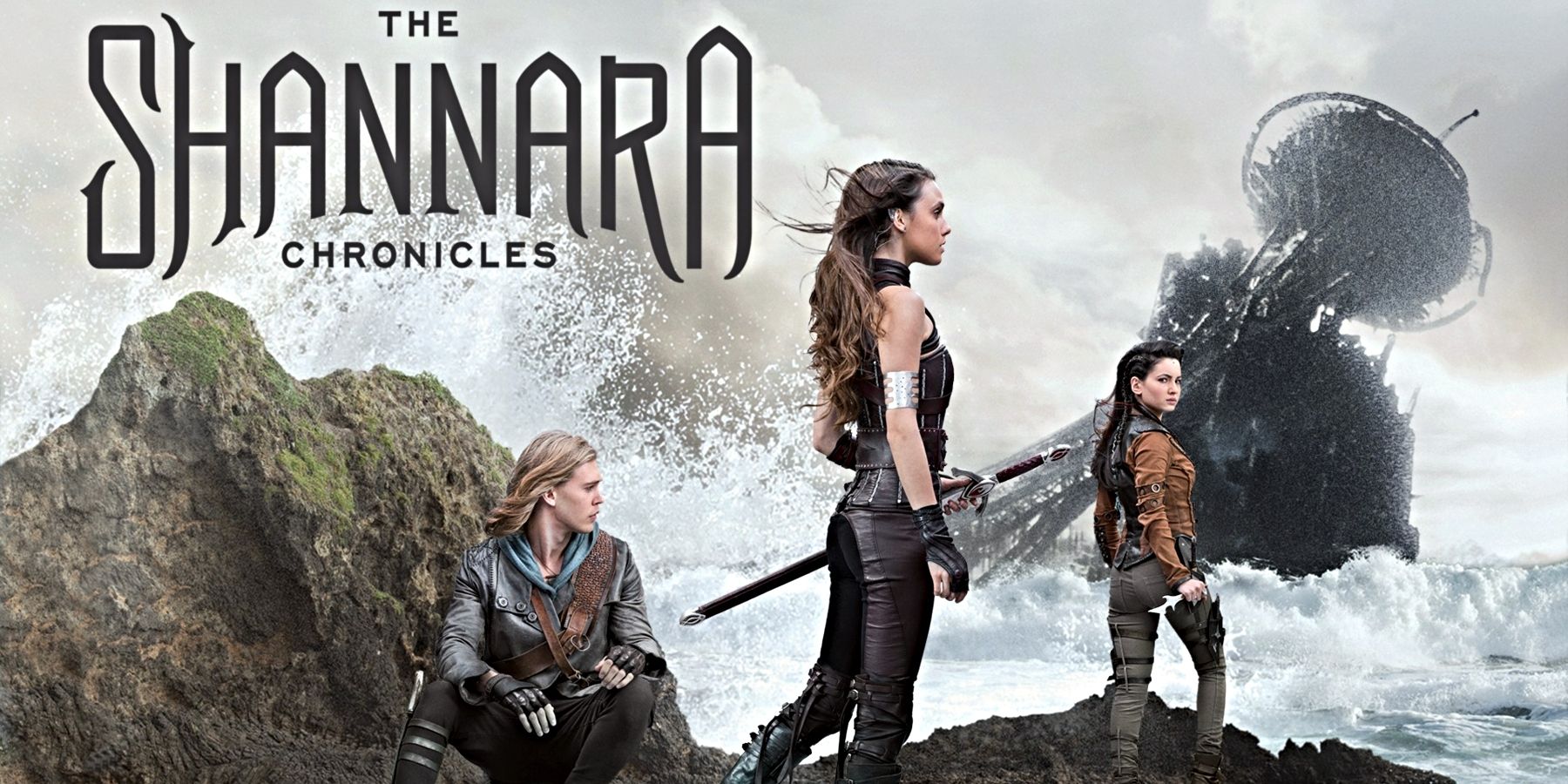 While there may not be a whole lot of LGBT+ rep in The Shannara Chronicles, one of our three main characters (pictured above) is a bi girl and she likes the other two main characters in season one. In season two, she gets a girlfriend.
At the risk of opening a can of worms, I am putting The Magicians on this list. Some people love the show, some people hate it. Same with the LGBT+ rep herein. Personally, I like the show – not to say it's flawless, because it's not. If you interested, I turn you loose on all the people 'yay'ing and 'nay'ing it and will just say, I like it. (Rep? I think pretty much everyone is bi. Well, okay, several people I think are. And we also get a F/M/M sex scene.)
Considering I'm primarily active in the book community, you guys probably already know about Shadowhunters, but I couldn't leave without mentioning it. We get bi rep, gay rep and one of the main secondary characters is asexual. Beyond that, the show is not flawless, but it it such fun.
There are several other shows that deserve a mention for their queerness: Elementary, (which does not have a LGBT+ main character, but does have them in the world – and one episode that actually deals with a poly relationship) Miss. Fisher's Murder Mysteries, (whose titular best friend is a lesbian) Primeval: New World, (that has a main character that is attracted to the same gender) The Librarians, (which handles a bi girl fairly well, but buys into the toxic masculinity) and Warehouse 13 (which has a couple season each of a bi girl and a gay guy among the main cast).
I would love to know if there's any shows with awesome LGBT+ rep that you think I missed!