I don't know how long I've had this idea saved to my computer, but I found the idea over at Howling Libraries. The idea is thus: go to your Goodreads shelf of 'want to read' books, sort by number of ratings, and share. I'm honestly really, really curious to see what I've got. (Because I read a lot of books that I know aren't popular.)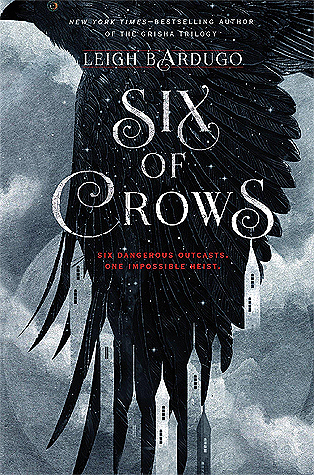 City of Glass by Cassandra Claire
697,175 Ratings – 4.33 Average
…Yup. I knew this one would be in the top two of my list. I actually plan to read it soon-ish, because I kind of totally want to finish the book series before I finish the tv series.
The Titan's Curse by Rick Riordan
561,778 Ratings – 4.34 Average
Is it strange that I thought this would have been the most popular book on my TBR? Anyway…I've been enjoying the series and there's some of Riordan's never work that has really caught my eye.
Assassin's Apprentice by Robin Hobb
187,882 Ratings – 4.15 Average
This is a book I actually already own, that I bought, lost interest in and have finally decided to give it a real shot.
Six of Crows by Leigh Bardugo
164,372 Ratings – 4.46 Average
*shifty eyes* Is it okay if I say I'd forgotten this book was even on my list? And look at that nosedive in the ratings from the last two.
Dead Witch Walking by Kim Harrison
102,229 Ratings – 4.04 Average
Not too surprised about this. I mean, I know how popular urban fantasy is and this is a fairly well known author in the genre.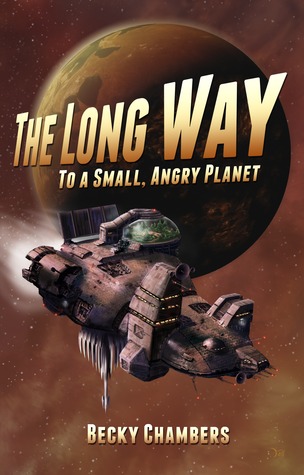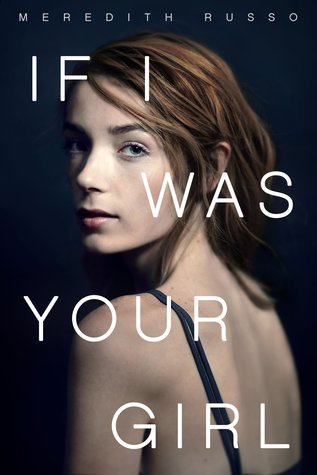 The Long Way to a Small, Angry Planet by Becky Chambers
40,233 Ratings – 4.17 Average
And, now, after only five books, we are out of the hundred thousands. This book is one that I started, read somewhere 148 pages and stopped because the book wasn't what I expected. Now I'm going to try again, going into the story with my eyes open.
The Looking Glass Wars by Frank Beddor
39,814 Ratings – 3.93 Average
Another book that I bought and lost interest in before reading it and that I'm going to try again with. It also has the dubious honor of being the first book on the list to average less than four Goodreads stars.
Interesting Times by Terry Pratchett
35,981 Ratings – 4.18 Average
I'm actually surprised it's this low. I mean, maybe it's just because I spend so much time in the fantasy world , but it feels like everyone talks about the Discworld books.
Openly Straight by Bill Konigsberg
21,416 Ratings – 3.92 Average
*blinks* I…really didn't expect to see this book on the list. Then again, I didn't think the numbers would be dropping down this low…
If I Was Your Girl by Meredith Russo
20,304 Ratings – 4.01 Average
Okay, this list was a little more embarrassing than I thought it'd be, because I thought I could at least keep in the hundred thousands. Needless to say, I didn't think this book would be here, either. As it sits, I don't even have five more books on my TBR that is over 10,000 Goodreads ratings.
So…Do I actually need to be interested in more popular books? Is this list totally fine and I should keep on keeping on? On a side note, have you read any of these books? And what would your list look like? (And now I want to make a list of the most popular books that I've already read. Hmm…)