Hosted at the Goodreads group: Top 5 Wednesday.
The prompt post says it better than I ever could.
This may seem oddly specific, but in honor of Pride being this month, I wanted to have a topic to celebrate LGBTQ+ books. But, the book community tends to, when given the chance, lift up cis m/m pairings the most. And while those books are still important and valued (we've even had topics covering m/m relationships earlier this year, which featured many cis m/m pairings), I wanted to shine the spotlight on some of those lesser known, recognized, and celebrated books. – Samantha
I'm guilty of this. I love reading books that have LGBT+ representation, as well as romance novels that feature LGBT+ couples – but, sadly, I usually default to cis (someone that identifies exclusively to the sex they were assigned at birth) M/M stories. Mostly because they are the easiest to find. (And I've come across too many cis F/F stories that are still sexist.) I do miss the days when I used to spend hours searching for books on the internet, going through dozens of lists until I found exactly what I was looking for.
That being said, there's no way this will be limited to only five. I mean, I'd been wanting to do a couple lists like this for Pride month, but the last time I gave it a thought was back in March and I've been too absent lately to get it done.
Favorite Books Featuring a Cis F/F Pairing
Daybreak Rising by Kiran Oliver
Rep: lesbian, demi, pan, trans and doubtlessly something I'm forgetting.
Celosia Brennan was supposed to be a hero. After a spectacular failure that cost her people their freedom, she is offered a once-in-a-lifetime chance at redemption. Together with a gifted team of rebels, she not only sets her sights on freedom, but defeating her personal demons along the way.
Now branded a failure, Celosia desperately volunteers for the next mission: taking down the corrupt Council with a team of her fellow elementally gifted mages. Leading the Ember Operative gives Celosia her last hope at redemption. They seek to overthrow the Council once and for all, this time bringing the fight to Valeria, the largest city under the Council's iron grip. But Celosia's new teammates don't trust her—except for Ianthe, a powerful Ice Elementalist who happens to believe in second chances.
With Council spies, uncontrolled magic, and the distraction of unexpected love, Celosia will have to win the trust of her teammates and push her abilities to the breaking point to complete the Ember Operative. Except if she falters this time, there won't be any Elementalists left to stop the Council from taking over not just their country, but the entire world.
Romancing the Inventor by Gail Carriger
Rep: lesbian
Vampires are keeping an inventor in their potting shed. Imogene wants to seduce her.
Imogene Hale is a lowly parlourmaid with a soul-crushing secret. Seeking solace, she takes work at a local vampire hive, only to fall desperately in love with the amazing lady inventor imprisoned there.
Genevieve Lefoux is heartsick, lonely, and French.
With culture, class, and the lady herself set against the match, can Imogene and her duster overcome all odds and win Genevieve's heart, or will the vampires suck both of them dry?
New York Times bestselling author Gail Carriger presents this stand-alone lesbian romance is set in her popular steampunk Parasolverse, full of class prejudice, elusive equations, and paranormal creatures taking tea.
Supernatural Society stories can be read in any order. Look for surprise appearances from popular Parasol Protectorate characters and the occasional strategic application of cognac.
Delicate Sensibilities?
This story contains women pleasing women and ladies who know what they want and pursue it, sometimes in exquisite detail.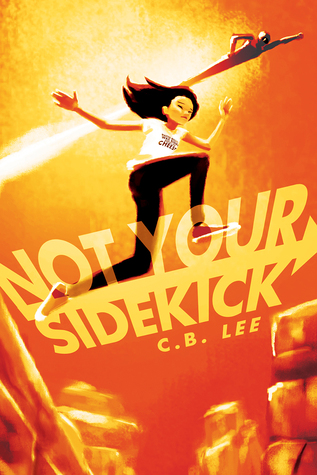 Rep: lesbian with a secondary trans character (that's the main character in the sequel)
Welcome to Andover… where superpowers are common, but internships are complicated. Just ask high school nobody, Jessica Tran. Despite her heroic lineage, Jess is resigned to a life without superpowers and is merely looking to beef-up her college applications when she stumbles upon the perfect (paid!) internship—only it turns out to be for the town's most heinous supervillain. On the upside, she gets to work with her longtime secret crush, Abby, who Jess thinks may have a secret of her own. Then there's the budding attraction to her fellow intern, the mysterious "M," who never seems to be in the same place as Abby. But what starts as a fun way to spite her superhero parents takes a sudden and dangerous turn when she uncovers a plot larger than heroes and villains altogether.
Knit One, Girl Two by Shira Glassman
Rep: lesbian
Small-batch independent yarn dyer Clara Ziegler is eager to brainstorm new color combinations–if only she could come up with ideas she likes as much as last time! When she sees Danielle Solomon's paintings of Florida wildlife by chance at a neighborhood gallery, she finds her source of inspiration. Outspoken, passionate, and complicated, Danielle herself soon proves even more captivating than her artwork…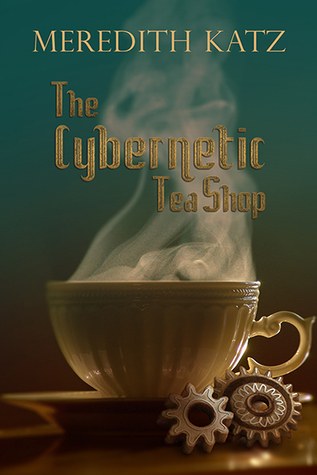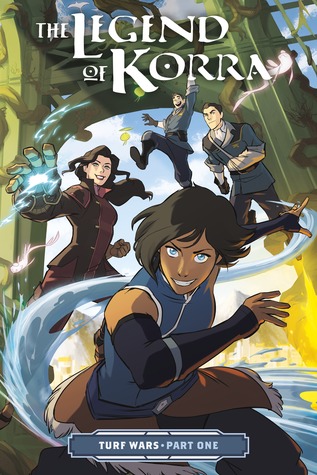 The Cybernetic Tea Shop by Meredith Katz
Rep: lesbian and asexual
Clara Gutierrez is a highly-skilled technician specializing in the popular 'Raise' AI companions. Her childhood in a migrant worker family has left her uncomfortable with lingering in any one place, so she sticks around just long enough to replenish her funds before she moves on, her only constant companion Joanie, a fierce, energetic Raise hummingbird.
Sal is a fully autonomous robot, the creation of which was declared illegal ages earlier due to ethical concerns. She is older than the law, however, at best out of place in society and at worst hated. Her old master is long dead, but she continues to run the tea shop her master had owned, lost in memories of the past, slowly breaking down, and aiming to fulfill her master's dream for the shop.
When Clara stops by Sal's shop for lunch, she doesn't expect to find a real robot there, let alone one who might need her help. But as they begin to spend time together and learn more about each other, they both start to wrestle with the concept of moving on…
The Legend of Korra: Turf Wars by Michael Dante DiMartino & Irene Koh
Rep: bisexual
Relishing their newfound feelings for each other, Korra and Asami leave the Spirit World . . . but find nothing in Republic City but political hijinks and human vs. spirit conflict!
A pompous developer plans to turn the new spirit portal into an amusement park, potentially severing an already tumultuous connection with the spirits. What's more, the triads have realigned and are in a brutal all-out brawl at the city's borders – where hundreds of evacuees have relocated!
In order to get through it all, Korra and Asami vow to look out for each other – but first, they've got to get better at being a team and a couple!
Favorite Books Featuring a Trans Character
The Doctor's Discretion by E.E. Ottoman
Rep: Trans with a M/M romance.
(I find it important to note that this is an #ownvoices trans story.)
New York City, 1831.
Passion, medicine and a plan to break the law …
When Doctor William Blackwood, a proper gentleman who prefers books to actual patients, meets retired Navy surgeon Doctor Augustus Hill, they find in each other not just companionship but the chance of pleasure–and perhaps even more. The desire between them is undeniable but their budding relationship is disrupted by the arrival of a mysterious patient at New York Hospital.
Mr. Moss has been accused of being born a woman but living his life as a man, an act that will see him committed to an asylum for the rest of his life. William and Augustus are determined to mount a rescue even if it means kidnapping him instead.
Their desperate plan sets William and Augustus against the hospital authorities, and the law. Soon they find themselves embroiled in New York's seedy underworld, mixed up with prostitutes, spies, and more than a lifetime's worth of secrets. When nothing is as it seems can they find something real in each other?
Spy Stuff by Mathew J. Metzger
Rep: Trans with a M/M romance. (Side note: some angst free bi-rep, too.)
(Also #ownvoices trans.)
Anton never thought anyone would ever want to date him. Everyone knows nobody wants a transgender boyfriend, right? So he's as shocked as anyone when seemingly-straight Jude Kalinowski asks him out, and doesn't appear to be joking.
The only problem is … well, Jude doesn't actually know.
Anton can see how this will play out: Jude is a nice guy, and nice guys finish last. And Anton is transgender, and transgender people don't get happy endings. If he tells Jude, it might destroy everything.
And if Jude tells anyone else … it will.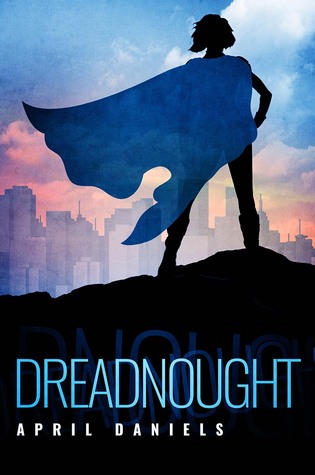 Rep: Trans lesbian
Danny Tozer has a problem: she just inherited the powers of Dreadnought, the world's greatest superhero.
Until Dreadnought fell out of the sky and died right in front of her, Danny was trying to keep people from finding out she's transgender. But before he expired, Dreadnought passed his mantle to her, and those secondhand superpowers transformed Danny's body into what she's always thought it should be. Now there's no hiding that she's a girl.
It should be the happiest time of her life, but Danny's first weeks finally living in a body that fits her are more difficult and complicated than she could have imagined. Between her father's dangerous obsession with "curing" her girlhood, her best friend suddenly acting like he's entitled to date her, and her fellow superheroes arguing over her place in their ranks, Danny feels like she's in over her head.
She doesn't have much time to adjust. Dreadnought's murderer—a cyborg named Utopia—still haunts the streets of New Port City, threatening destruction. If Danny can't sort through the confusion of coming out, master her powers, and stop Utopia in time, humanity faces extinction.
Favorite Books With a Poly Relationship
Features: F/F/M
Isaac Vainio is a Libriomancer, a member of the secret organization founded five centuries ago by Johannes Gutenberg. Libriomancers are gifted with the ability to magically reach into books and draw forth objects. When Isaac is attacked by vampires that leaked from the pages of books into our world, he barely manages to escape. To his horror he discovers that vampires have been attacking other magic-users as well, and Gutenberg has been kidnapped.
With the help of a motorcycle-riding dryad who packs a pair of oak cudgels, Isaac finds himself hunting the unknown dark power that has been manipulating humans and vampires alike. And his search will uncover dangerous secrets about Libriomancy, Gutenberg, and the history of magic. . . .
Features: F/F/M open relationship
Nicolette's awful stepsisters call her "Mechanica" to demean her, but the nickname fits: she learned to be an inventor at her mother's knee. Her mom is gone now, though, and the Steps have turned her into a servant in her own home.
But on her sixteenth birthday, Nicolette discovers a secret workshop in the cellar and begins to dare to imagine a new life for herself. Could the mysterious books and tools hidden there—and the mechanical menagerie, led by a tiny metal horse named Jules—be the key to escaping her dreary existence? With a technological exposition and royal ball on the horizon, the timing might just be perfect for Nicolette to earn her freedom at last.
Gorgeous prose and themes of social justice and family shine in this richly imagined Cinderella retelling about an indomitable inventor who finds her prince . . . but realizes she doesn't want a fairy tale happy ending after all.
The Cloud Roads by Martha Wells
Features: M/M/F open relationship-ish
Moon has spent his life hiding what he is — a shape-shifter able to transform himself into a winged creature of flight. An orphan with only vague memories of his own kind, Moon tries to fit in among the tribes of his river valley, with mixed success. Just as Moon is once again cast out by his adopted tribe, he discovers a shape-shifter like himself… someone who seems to know exactly what he is, who promises that Moon will be welcomed into his community. What this stranger doesn't tell Moon is that his presence will tip the balance of power… that his extraordinary lineage is crucial to the colony's survival… and that his people face extinction at the hands of the dreaded Fell! Now Moon must overcome a lifetime of conditioning in order to save himself… and his newfound kin.
Assorted Rep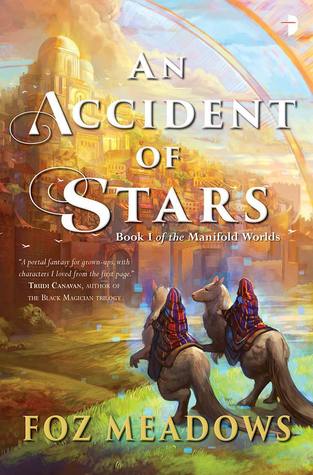 The Stepsister Scheme by Jim C. Hines
Rep: lesbian (but it takes until the final book for her to get a girlfriend)
You know how all those old fairy tales take you through lots of scary adventures till you finally reach that inevitable line: "And they lived happily ever after…" Guess what? It's not true. Life in never-never land isn't all sweetness and light. Cinderella – whose real name is Danielle Whiteshore (nee Danielle de Glas) – does marry Prince Armand. And (if you can ignore the pigeon incident) their wedding is a dream-come-true.
But not long after the "happily ever after," Danielle is attacked by her stepsister Charlotte, who suddenly has all sorts of magic to call upon. And though Talia – otherwise known as Sleeping Beauty – comes to the rescue (she's a martial arts master, and all those fairy blessings make her almost unbeatable), Charlotte gets away.
That's when Danielle discovers a number of disturbing facts: Armand has been kidnapped and taken to the realm of the Fairies; Danielle is pregnant with his child; and the Queen has her very own Secret Service that consists of Talia and Snow (White, of course). Snow is an expert at mirror magic and heavy-duty flirting.
Can three princesses track down Armand and extract both the prince and themselves from the clutches of some of fantasyland's most nefarious villains?
An Accident of Stars by Foz Meadows
Rep: more than I could list, but let's give it a try… There is a F/F romance with a bisexual woman and a trans woman, a poly F/F/M romance with a aromantic woman, a M/M romance that is budding into a M/M/F romance, a trans man and, finally, the royalty in main fantasy country practice triad marriages.
When Saffron Coulter stumbles through a hole in reality, she finds herself trapped in Kena, a magical realm on the brink of civil war.
There, her fate becomes intertwined with that of three very different women: Zech, the fast-thinking acolyte of a cunning, powerful exile; Viya, the spoiled, runaway consort of the empire-building ruler, Vex Leoden; and Gwen, an Earth-born worldwalker whose greatest regret is putting Leoden on the throne. But Leoden has allies, too, chief among them the Vex'Mara Kadeja, a dangerous ex-priestess who shares his dreams of conquest.
Pursued by Leoden and aided by the Shavaktiin, a secretive order of storytellers and mystics, the rebels flee to Veksh, a neighboring matriarchy ruled by the fearsome Council of Queens. Saffron is out of her world and out of her depth, but the further she travels, the more she finds herself bound to her friends with ties of blood and magic.
Can one girl – an accidental worldwalker – really be the key to saving Kena? Or will she just die trying?
Hollow World by Michael J. Sullivan
Rep: an entire gender neutral society
The future is coming…for some, sooner than others.
Ellis Rogers is an ordinary man who is about to embark on an extraordinary journey. All his life he has played it safe and done the right thing, but when faced with a terminal illness, he's willing to take an insane gamble. He's built a time machine in his garage, and if it works, he'll face a world that challenges his understanding of what it means to be human, what it takes to love, and the cost of paradise. He could find more than a cure for his illness; he might find what everyone has been searching for since time began…but only if he can survive Hollow World.
And there's a list of … 15 awesome LGBT+ friendly books that don't feature cis M/M. Go me! Anyway, totally can't wait to see everyone elses lists and I plan to load up my TBR this week!