Diversity Spotlight Thursday is a weekly meme hosted by Aimal from Bookshelves and Paperbacks. Every week, the participants are supposed to choose one book for each of the three categories: a diverse book you have read and enjoyed, a diverse book on your TBR, and a diverse book that has not yet been released.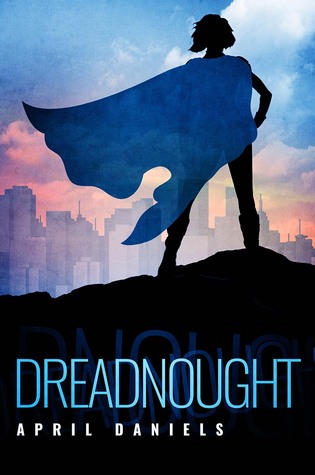 The Stepsister Scheme by Jim C. Hines
You know how all those old fairy tales take you through lots of scary adventures till you finally reach that inevitable line: "And they lived happily ever after…" Guess what? It's not true. Life in never-never land isn't all sweetness and light. Cinderella – whose real name is Danielle Whiteshore (nee Danielle de Glas) – does marry Prince Armand. And (if you can ignore the pigeon incident) their wedding is a dream-come-true.
But not long after the "happily ever after," Danielle is attacked by her stepsister Charlotte, who suddenly has all sorts of magic to call upon. And though Talia – otherwise known as Sleeping Beauty – comes to the rescue (she's a martial arts master, and all those fairy blessings make her almost unbeatable), Charlotte gets away.
That's when Danielle discovers a number of disturbing facts: Armand has been kidnapped and taken to the realm of the Fairies; Danielle is pregnant with his child; and the Queen has her very own Secret Service that consists of Talia and Snow (White, of course). Snow is an expert at mirror magic and heavy-duty flirting.
Can three princesses track down Armand and extract both the prince and themselves from the clutches of some of fantasyland's most nefarious villains?
I can finally say that I adore this series because I finally finished it! So, there's quite a bit of strong feminist vibes from the series. Besides that, Talia is from a country that seems middle eastern influenced and she's gay.
Danny Tozer has a problem: she just inherited the powers of Dreadnought, the world's greatest superhero.
Until Dreadnought fell out of the sky and died right in front of her, Danny was trying to keep people from finding out she's transgender. But before he expired, Dreadnought passed his mantle to her, and those secondhand superpowers transformed Danny's body into what she's always thought it should be. Now there's no hiding that she's a girl.
It should be the happiest time of her life, but Danny's first weeks finally living in a body that fits her are more difficult and complicated than she could have imagined. Between her father's dangerous obsession with "curing" her girlhood, her best friend suddenly acting like he's entitled to date her, and her fellow superheroes arguing over her place in their ranks, Danny feels like she's in over her head.
She doesn't have much time to adjust. Dreadnought's murderer—a cyborg named Utopia—still haunts the streets of New Port City, threatening destruction. If Danny can't sort through the confusion of coming out, master her powers, and stop Utopia in time, humanity faces extinction.
Ever since I first heard about this book, I've been wanting to read it. I love superhero stories and this has the added interest of having a transgender main girl, so I'm beyond excited.
The Long Past & Other Stories by Ginn Hale
1858 – Warring mages open up a vast inland sea that splits the United States in two. With the floodwaters come creatures from a long distant past. What seems like the End Times forges a new era of heroes and heroines who challenge tradition, law, and even death as they transform the old west into a new world.
In the heart of dinosaur country a laconic trapper and a veteran mage risk treason to undertake a secret mission.
A brilliant magician and her beautiful assistant light up stages with the latest automaton, but the secrets both of them are hiding test their trust in each other and pit them against one of the most powerful men in the world.
At the wild edge of the Inland Sea, amidst crocodiles and triceratops, an impoverished young man and a Pinkerton Detective must join forces to outmaneuver a corrupt judge and his gunmen.
I've really liked Hale's books so far, and this collection of stories takes place in such an interesting, unique world that I know I have to get a hold of it.
Have you read any of these books? Love to hear any diverse book recommendations you've got!