After making a list of the most popular (based on the number of Goodreads ratings) books on my TBR, (found here) I knew that I wanted to do more lists of this type. I decided to do this on first, because I am actually really excited to see what books that I've read have the most Goodreads ratings. For the sake of continuity, I'm only including the books that I actually finished on this list. Also, I am leaving the seven Harry Potter books off the list, but know that they would be, in published order, books: 1 & 4 & 3 & 5 & 9 & 8 & 6.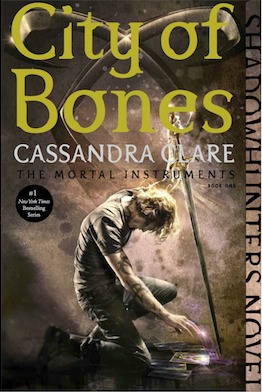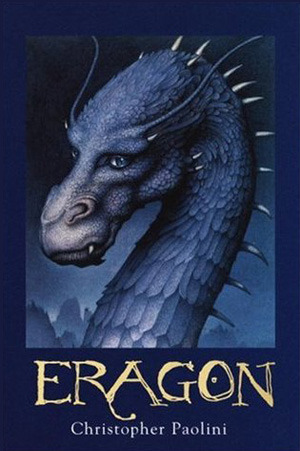 Pride and Prejudice by Jane Austen
2,483,941 Ratings – 4.25 Average
Is it strange that I kind of forgot about this book? I mean, I'm not surprised it's at the top of the list now that I've remembered it, but I wouldn't have predicted this. No, this is not my copy and I'm not even sure I can still find it. I know I don't want to reread it.
The Fellowship of the Ring by J.R.R. Tolkien
2,041,518 Ratings – 4.35 Average
…I…Kind of…forgot this book, too. But, I mean, I didn't like it anyway, so I just removed it from my brain. (Attic theory.) So…erhm, not really much to say here.
The Lightning Thief by Rick Riordan
1,643,606 Ratings – 2.24 Average
I knew this book would be towards the top of this list. I liked this book, not a lot, but enough to buy more of the series. (And have enjoyed them quite a bit.) But, I knew that this was a popular book/series so no surprise to see it here.
City of Bones by Cassandra Clare
1,394,995 Ratings – 4.11 Average
Hmm… Yeah, not at all surprised this book's on the list. Not surprised it's pretty high, either. Mixed feels about this whole series, but if that was the original cover, I might not have written it off quite so soon.
Eragon by Christopher Paolini
1,254,218 Ratings – 3.88 Average
Huh. I am suitably surprised to see this on the list. Especially this high. Though, I do remember when it first came out and that it was kind of a thing that the author was young. I wonder if his writing ever improved…
The Hitchhiker's Guide to the Galaxy by Douglas Adams
1,176,304 Ratings – 4.22 Average
If anything, I'm surprised this book isn't higher. Seems like everyone's read it and everyone – except me – loves it.
The Maze Runner by James Dashner
877,052 Ratings – 4.02 Average
…I wonder how many people read this book because of the movie… Anyway, didn't like the book, liked the movie only slightly more – probably because of Dylan O'Brien.
The Adventure's of Tom Sawyer by Mark Twain
669,322 Ratings – 3.90 Average
This … might possibly be the first book I ever hated. I mean, it's just ugh. Blech. The less said about it – and why the hell it has such a high average – the better.
City of Ashes by Cassandra Claire
647,697 Ratings – 4.20 Average
Did I mention how much this series is loved and hated – sometimes I think in equal measure, by people? Anyhow, not surprised so see it here.
The Sea of Monsters by Rick Riordan
627,478 Ratings – 4.24 Average
Can we just take a moment to appreciate the new covers this series has, because they are simply lovely. (Also, not surprised it's here. Kind of surprised it's not ahead of City of Ashes.)
And Then There Were None by Agatha Christie
609,885 Ratings – 4.25 Average
Let's just say that I am very surprised to see this on the list. Very, very surprised. But, then again, this is the most popular/talked about Christie book. (Not my favorite.)
Clockwork Angel by Cassandra Clare
580,012 Ratings – 4.33 Average
I'm kind of surprised this book's so high. I didn't really expect any books from this series of Clare's to show up here, because it's not as loved as her first one. (I like this one more.)
The Titan's Curse by Rick Riordan
577,829 Ratings – 4.35 Average
Once again, Clare and Riordan traveling together. So, I shouldn't be surprised that this is here. In fact, I'm kind of not. At all.
Cinder by Marissa Meyer
565,613 Ratings – 4.15 Average
First impression is that I am shocked this book made this list. Second impression is that I shouldn't have been so shocked, because I remember the love and fans this series had/has. So…yeah.
Vampire Academy by Richelle Mead
497,521 Ratings – 4.13 Average
(lol, don't like any of the covers for this book. Guess this is the best of the bunch.) Shocked that this book is here. I never thought it would made the list and I had no idea it was this popular.
And there we go, the fifteen books on my read shelf that has the most ratings at Goodreads. I've got at least one more post like this that I want to do – only on the books with the highest average ratings, so get prepared for a lot of under-loved books!