Being totally honest, I consider myself somewhat inexperienced when it comes to sci-fi. Looking at my Goodreads shelves, I've got about a third as much sci-fi as I do fantasy – which, considering that fantasy has been my favorite genre for half my life, is actually pretty good.
So, I've went through my list of almost one hundred sci-fi books, culled out the ones that I liked when I read them and know I wouldn't now, and put together a list of my favorite sci-fi books that I'd recommend to everyone!
Middle Grade – Near Future, Earth
The Inventor's Secret by Chad Morris
Imagine a school in the year 2074 where students don't read history, but watch it happen around them; where running in gym class isn't around a track, but up a virtual mountain; and where learning about animals means becoming one through an avatar.
Welcome to Cragbridge Hall, the most advanced and prestigious school in the world. Twin siblings Abby and Derick Cragbridge are excited as new students to use their famed grandfather's inventions that make Cragbridge Hall so incredible. But when their grandfather and parents go missing, the twins begin following a trail of clues left by their grandfather. They must find out where their family is, learn who they can trust, and discover what secrets are hidden within Cragbridge Hall.
Abby and Derick soon realize they are caught in a race with a fierce adversary to discover their grandfather's greatest secret–a dangerous discovery that could alter both history and reality.
Young Adult – Far Future, Space & Other Worlds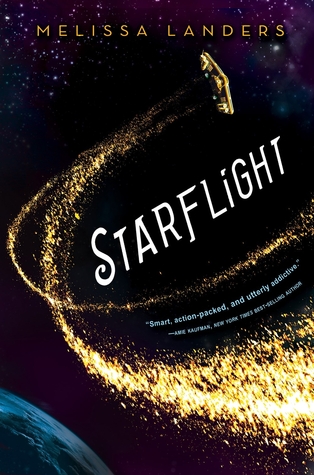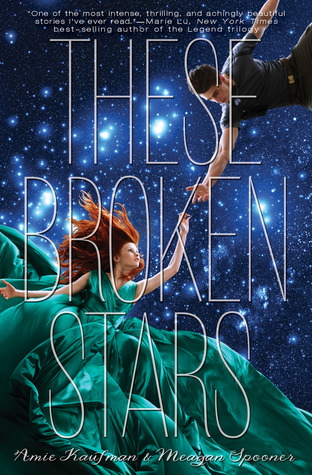 Life in the outer realm is a lawless, dirty, hard existence, and Solara Brooks is hungry for it. Just out of the orphanage, she needs a fresh start in a place where nobody cares about the engine grease beneath her fingernails or the felony tattoos across her knuckles. She's so desperate to reach the realm that she's willing to indenture herself to Doran Spaulding, the rich and popular quarterback who made her life miserable all through high school, in exchange for passage aboard the spaceliner Zenith.
When a twist of fate lands them instead on the Banshee, a vessel of dubious repute, Doran learns he's been framed on Earth for conspiracy. As he pursues a set of mysterious coordinates rumored to hold the key to clearing his name, he and Solara must get past their enmity to work together and evade those out for their arrest. Life on the Banshee may be tumultuous, but as Solara and Doran are forced to question everything they once believed about their world—and each other—the ship becomes home, and the eccentric crew family. But what Solara and Doran discover on the mysterious Planet X has the power to not only alter their lives, but the existence of everyone in the universe…
These Broken Stars by Amie Kaufman & Meagan Spooner
Luxury spaceliner Icarus suddenly plummets from hyperspace into the nearest planet. Lilac LaRoux and Tarver Merendsen survive – alone. Lilac is the daughter of the richest man in the universe. Tarver comes from nothing, a cynical war hero. Both journey across the eerie deserted terrain for help. Everything changes when they uncover the truth.
The Starbound Trilogy: Three worlds. Three love stories. One enemy.
Princess Snow is missing.
Her home planet is filled with violence and corruption at the hands of King Matthias and his wife as they attempt to punish her captors. The king will stop at nothing to get his beloved daughter back—but that's assuming she wants to return at all.
Essie has grown used to being cold. Temperatures on the planet Thanda are always sub-zero, and she fills her days with coding and repairs for the seven loyal drones that run the local mines.
When a mysterious young man named Dane crash-lands near her home, Essie agrees to help the pilot repair his ship. But soon she realizes that Dane's arrival was far from accidental, and she's pulled into the heart of a war she's risked everything to avoid. With the galaxy's future—and her own—in jeopardy, Essie must choose who to trust in a fiery fight for survival.
Young Adult – Alternate Universe, Earth
Fate of Flames by Sarah Raughley
Years ago, everything changed. Phantoms, massive beasts of nightmare, began terrorizing the world. At the same time four girls, the Effigies, appeared, each with the unique power to control a classical element. Since then, they have protected the world from the Phantoms. At the death of one Effigy, another is chosen, pulled from her normal life into the never-ending battle.
When Maia unexpectedly becomes the next Fire Effigy, she resists her new calling. A quiet girl with few friends and almost no family, she was much happier to admire the Effigies from afar. Never did she imagine having to master her ability to control fire, to protect innocent citizens from the Phantoms, or to try bringing together the other three Effigies.
But with the arrival of the mysterious Saul—a man who seems to be able to control the Phantoms using the same cosmic power previously only granted to four girls at a time—Maia and the other Effigies must learn to work together in a world where their celebrity is more important than their heroism.
But the secrets Saul has, and the power he possesses, might be more than even they can handle…
Young Adult – Far Future, Earth
Jarra is stuck on Earth while the rest of humanity portals around the universe. But can she prove to the norms that she's more than just an Earth Girl?
2788. Only the handicapped live on Earth. While everyone else portals between worlds, 18-year-old Jarra is among the one in a thousand people born with an immune system that cannot survive on other planets. Sent to Earth at birth to save her life, she has been abandoned by her parents. She can't travel to other worlds, but she can watch their vids, and she knows all the jokes they make. She's an 'ape', a 'throwback', but this is one ape girl who won't give in.
Jarra invents a fake background for herself – as a normal child of Military parents – and joins a class of norms that is on Earth to excavate the ruins of the old cities. When an ancient skyscraper collapses, burying another research team, Jarra's role in their rescue puts her in the spotlight. No hiding at back of class now. To make life more complicated, she finds herself falling in love with one of her classmates – a norm from another planet. Somehow, she has to keep the deception going.
A freak solar storm strikes the atmosphere, and the class is ordered to portal off-world for safety – no problem for a real child of military parents, but fatal for Jarra. The storm is so bad that the crews of the orbiting solar arrays have to escape to planet below: the first landing from space in 600 years. And one is on collision course with their shelter.
Amber is one of over a million eighteen-year-olds in one of the great hive cities of twenty-sixth century Earth. She's about to enter the Lottery of 2532, which will assess her abilities and decide her hive level, her profession, her whole future life. Amber's dream is to be level 10 or above, her nightmare is to be a level 99 Sewage Technician.
When Lottery discovers Amber is a rare and precious telepath, she must adapt to a new life protecting the people of the crowded hive city. Her job is hunting down criminals before they commit their crimes, but she doesn't know she's being hunted herself.
Adult – Far Future, Military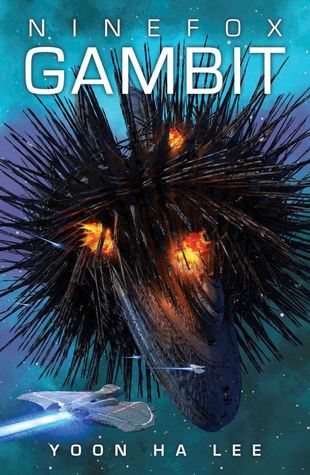 In the distant future, humans and several other races have been granted membership in the Confederation – at a price. They must act as soldier/protectors of the far more civilized races who have long since turned away from war… — Staff Sergeant Torin Kerr was a battle-hardened professional. So when she and those in her platoon who'd survived the last deadly encounter with the Others were yanked from a well-deserved leave for what was supposed to be "easy" duty as the honor guard for a diplomatic mission to the non-Confederation world of the Silsviss, she was ready for anything.
At first it seemed that all she'd have to contend with was bored troops getting into mischief, and breaking in the new Second Lieutenant who had been given command of her men.
Sure, there'd been rumors of the Others – the sworn enemies of the Confederation – being spotted in this sector of space. But there were always rumors. The key thing was to recruit the Silsviss into the Confederation before the Others either attacked or claimed this lizardlike race of warriors for their own side. And everything seemed to be going perfectly. Maybe too perfectly…
To win an impossible war Captain Kel Cheris must awaken an ancient weapon and a despised traitor general.
Captain Kel Cheris of the hexarchate is disgraced for using unconventional methods in a battle against heretics. Kel Command gives her the opportunity to redeem herself by retaking the Fortress of Scattered Needles, a star fortress that has recently been captured by heretics. Cheris's career isn't the only thing at stake. If the fortress falls, the hexarchate itself might be next.
Cheris's best hope is to ally with the undead tactician Shuos Jedao. The good news is that Jedao has never lost a battle, and he may be the only one who can figure out how to successfully besiege the fortress.
The bad news is that Jedao went mad in his first life and massacred two armies, one of them his own. As the siege wears on, Cheris must decide how far she can trust Jedao–because she might be his next victim.
Adult – Far Future, Aliens
Reese Eddings has enough to do just keeping her rattletrap merchant vessel, the TMS Earthrise, profitable enough to pay food for herself and her micro-crew. So when a mysterious benefactor from her past shows up demanding she rescue a man from slavers, her first reaction is to say "NO!" And then to remember that she sort of promised to repay the loan. But she doesn't remember signing up to tangle with pirates and slavers over a space elf prince… Book 1 of the Her Instruments trilogy is a rollicking space operatic adventure set in the Pelted Paradox universe.
Seersana University is worlds-renowned for its xenopsychology program, producing the Alliance's finest therapists, psychiatric nurses and alien researchers. When Jahir, one of the rare and reclusive Eldritch espers, arrives on campus, he's unprepared for the challenges of a vast and multicultural society… but fortunately, second-year student Vasiht'h is willing to take him under his wing. Will the two win past their troubles and doubts and see the potential for a once-in-a-lifetime partnership?
Terminal Alliance by Jim C. Hines
When the Krakau came to Earth, they planned to invite humanity into a growing alliance of sentient species.
This would have worked out better for all involved if they hadn't arrived after a mutated plague wiped out half the planet, turned the rest into shambling, near-unstoppable animals, and basically destroyed human civilization. You know—your standard apocalypse.
The Krakau's first impulse was to turn their ships around and go home. After all, it's hard to establish diplomatic relations with mindless savages who eat your diplomats.
Their second impulse was to try to fix us.
A century later, human beings might not be what they once were, but at least they're no longer trying to eat everyone. Mostly.
Marion "Mops" Adamopoulos is surprisingly bright (for a human). As a Lieutenant on the Earth Mercenary Corps Ship Pufferfish, she's in charge of the Shipboard Hygiene and Sanitation team. When a bioweapon attack by an alien race wipes out the Krakau command crew and reverts the rest of the humans to their feral state, only Mops and her team are left with their minds intact.
Escaping the attacking aliens—not to mention her shambling crewmates—is only the beginning. Sure, Mops and her assortment of space janitors and plumbers can clean the ship, but flying the damn thing is another matter. As they struggle to keep the Pufferfish functioning and find a cure for their crew, they stumble onto a conspiracy that could threaten the entire alliance.
A conspiracy born from the truth of what happened on Earth all those years ago…
Adult – Far Future, Time Travel
Hollow World by Michael J. Sullivan
The future is coming…for some, sooner than others.
Ellis Rogers is an ordinary man who is about to embark on an extraordinary journey. All his life he has played it safe and done the right thing, but when faced with a terminal illness, he's willing to take an insane gamble. He's built a time machine in his garage, and if it works, he'll face a world that challenges his understanding of what it means to be human, what it takes to love, and the cost of paradise. He could find more than a cure for his illness; he might find what everyone has been searching for since time began…but only if he can survive Hollow World.
Steampunk
I'm sure some people don't consider steampunk as science fiction, and it can be a very difficult sub genre to place, but I have decided to include a few steampunk books on this recommendation list for several reasons. The first is that I love steampunk, of course! The other reasons are that some steampunk books are, in a historical way, easy to consider sci-fi. The rules I laid for myself are that I can have steampunk on this list if: 1] it is set on Earth; (which leaves the awesome Tales of the Ketty Jay series off) and 2] it is not more urban fantasy than sci-fi (which leaves everything by the amazing Gail Carriger off).
What I was then left with was a short list and a deep knowledge that I need to be reading more steampunk. (And that I definitely need to read more adult steampunk because all the books that fit that criteria were/are YA…)
Rebel Mechanics by Shanna Swendson
A sixteen-year-old governess becomes a spy in this alternative U.S. history where the British control with magic and the colonists rebel by inventing.
It's 1888, and sixteen-year-old Verity Newton lands a job in New York as a governess to a wealthy leading family—but she quickly learns that the family has big secrets. Magisters have always ruled the colonies, but now an underground society of mechanics and engineers are developing non-magical sources of power via steam engines that they hope will help them gain freedom from British rule. The family Verity works for is magister—but it seems like the children's young guardian uncle is sympathetic to the rebel cause. As Verity falls for a charming rebel inventor and agrees to become a spy, she also becomes more and more enmeshed in the magister family's life. She soon realizes she's uniquely positioned to advance the cause—but to do so, she'll have to reveal her own dangerous secret.
I was in an accident. I got out. I'm safe now.
An alternate Victorian world controlled by clock towers, where a damaged clock can fracture time—and a destroyed one can stop it completely.
A prodigy mechanic who can repair not only clockwork but time itself, determined to rescue his father from a Stopped town.
A series of mysterious bombings that could jeopardize all of England.
A boy who would give anything to relive his past, and one who would give anything to live at all.
A romance that will shake the very foundations of time.
The Friday Society by Adrienne Kress
An action-packed tale of gowns, guys, guns–and the heroines who use them all
Set in turn of the century London, The Friday Society follows the stories of three very intelligent and talented young women, all of whom are assistants to powerful men: Cora, lab assistant; Michiko, Japanese fight assistant; and Nellie, magician's assistant. The three young women's lives become inexorably intertwined after a chance meeting at a ball that ends with the discovery of a murdered mystery man.
It's up to these three, in their own charming but bold way, to solve the murder–and the crimes they believe may be connected to it–without calling too much attention to themselves.
Set in the past but with a modern irreverent flare, this Steampunk whodunit introduces three unforgettable and very ladylike–well, relatively ladylike–heroines poised for more dangerous adventures.
If you guys would like to know anything specific about these books, just ask! Or if you want to leave me recommendations, those are always great!