I'm sure that by the end of this month, I'll have a lot more sci-fi books that I can't wait to read – and maybe even a few sequels if they turn out as well as my first Sci-Fi Month read – but, at the moment, the book I'm most excited to get my hands on hasn't even been released yet. Releasing December 18th and I've been super excited for it since March: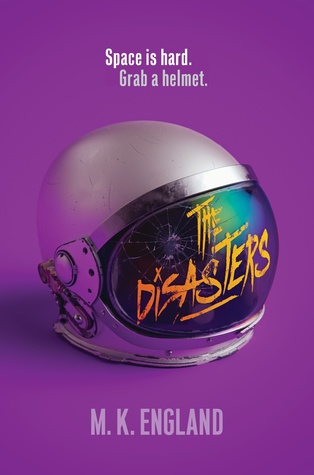 Hotshot pilot Nax Hall has a history of making poor life choices. So it's not exactly a surprise when he's kicked out of the elite Ellis Station Academy in less than twenty-four hours.
But Nax's one-way trip back to Earth is cut short when a terrorist group attacks the Academy. Nax and three other washouts escape—barely—but they're also the sole witnesses to the biggest crime in the history of space colonization. And the perfect scapegoats.
On the run and framed for atrocities they didn't commit, Nax and his fellow failures execute a dangerous heist to spread the truth about what happened at the Academy.
They may not be "Academy material," and they may not get along, but they're the only ones left to step up and fight.
Honestly, this sound like just my kind of book and I am so crazy excited for it. (I really hope I clear out a few extra books and can order this one around Christmas time!)