Hosted by Jana over at That Artsy Reader Girl. Books that don't take place in my home country… That's actually embarrassingly difficult for me. I'll admit that most of the non-fantasy/space sci-fi that I read takes place in the US. Or England. I could fill this list up with just books that take place in England – but I'm thinking that defeats the purpose a little. I'm trying for countries that aren't as featured in Western books. So, let's see what happens.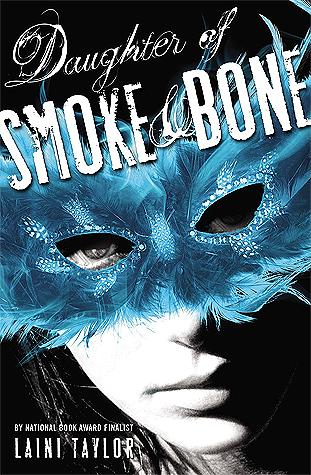 The Night Parade by Kathryn Tanquary
Location: Japan
The last thing Saki Yamamoto wants to do for her summer vacation is trade in exciting Tokyo for the antiquated rituals and bad cell reception of her grandmother's village. Preparing for the Obon ceremony is boring. Then the local kids take an interest in Saki and she sees an opportunity for some fun, even if it means disrespecting her family's ancestral shrine on a malicious dare.
But as Saki rings the sacred bell, the darkness shifts. A death curse has been invoked… and Saki has three nights to undo it. With the help of three spirit guides and some unexpected friends, Saki must prove her worth – or say good-bye to the world of the living forever.
Daughter of Smoke & Bone by Laini Taylor
Location: (mostly) Czech Republic
Around the world, black hand prints are appearing on doorways, scorched there by winged strangers who have crept through a slit in the sky.
In a dark and dusty shop, a devil's supply of human teeth grows dangerously low.
And in the tangled lanes of Prague, a young art student is about to be caught up in a brutal otherworldly war.
Meet Karou. She fills her sketchbooks with monsters that may or may not be real, she's prone to disappearing on mysterious "errands", she speaks many languages – not all of them human – and her bright blue hair actually grows out of her head that color. Who is she? That is the question that haunts her, and she's about to find out.
When beautiful, haunted Akiva fixes fiery eyes on her in an alley in Marrakesh, the result is blood and starlight, secrets unveiled, and a star-crossed love whose roots drink deep of a violent past. But will Karou live to regret learning the truth about herself?
The Crocodile on the Sandbank by Elizabeth Peters
Location: Egypt
Set in 1884, this is the first installment in what has become a beloved bestselling series. At thirty-two, strong-willed Amelia Peabody, a self-proclaimed spinster, decides to use her ample inheritance to indulge her passion, Egyptology. On her way to Egypt, Amelia encounters a young woman named Evelyn Barton-Forbes. The two become fast friends and travel on together, encountering mysteries, missing mummies, and Radcliffe Emerson, a dashing and opinionated archaeologist who doesn't need a woman's help — or so he thinks.
(My favorite mystery series ever!)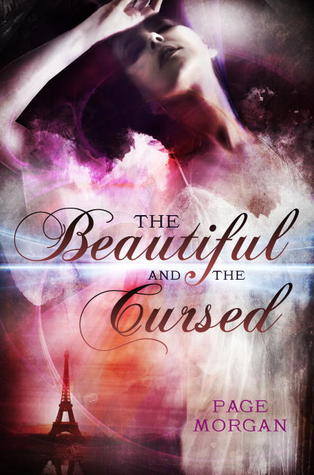 Location: (slightly worldwide, but mostly) India
When Prudence Alessandra Maccon Akeldama (Rue to her friends) is given an unexpected dirigible, she does what any sensible female would under similar circumstances – names it the Spotted Custard and floats to India in pursuit of the perfect cup of tea. But India has more than just tea on offer. Rue stumbles upon a plot involving local dissidents, a kidnapped brigadier's wife, and some awfully familiar Scottish werewolves. Faced with a dire crisis and an embarrassing lack of bloomers, what else is a young lady of good breeding to do but turn metanatural and find out everyone's secrets, even thousand-year-old fuzzy ones?
Location: Austria (and a little England)
It is the cusp of World War I. The Austro-Hungarians and Germans have their Clankers, steam-driven iron machines loaded with guns and ammunition. The British Darwinists employ genetically fabricated animals as their weaponry. Their Leviathan is a whale airship, and the most masterful beast in the British fleet.
Aleksandar Ferdinand, a Clanker, and Deryn Sharp, a Darwinist, are on opposite sides of the war. But their paths cross in the most unexpected way, taking them both aboard the Leviathan on a fantastical, around-the-world adventure….One that will change both their lives forever.
The Beautiful and the Cursed by Page Morgan
Location: (mostly) France
After a bizarre accident, Ingrid Waverly is forced to leave London with her mother and younger sister, Gabby, trading a world full of fancy dresses and society events for the unfamiliar city of Paris.
In Paris there are no grand balls or glittering parties, and, disturbingly, the house Ingrid's twin brother, Grayson, found for them isn't a house at all. It's an abandoned abbey, its roof lined with stone gargoyles that could almost be mistaken for living, breathing creatures.
And Grayson has gone missing.
No one seems to know of his whereabouts but Luc, a devastatingly handsome servant at their new home.
Ingrid is sure her twin isn't dead—she can feel it deep in her soul—but she knows he's in grave danger. It will be up to her and Gabby to navigate the twisted path to Grayson, a path that will lead Ingrid on a discovery of dark secrets and otherworldly truths. And she'll learn that once they are uncovered, they can never again be buried.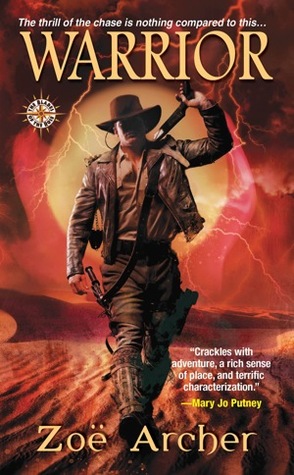 Location: Mongolia
To most people, the realm of magic is the stuff of nursery rhymes and dusty libraries. But for Capt. Gabriel Huntley, it's become quite real and quite dangerous…
IN HOT PURSUIT…
The vicious attack Capt. Gabriel Huntley witnesses in a dark alley sparks a chain of events that will take him to the ends of the Earth and beyond—where what is real and what is imagined become terribly confused. And frankly, Huntley couldn't be more pleased. Intrigue, danger, and a beautiful woman in distress—just what he needs.
IN HOTTER WATER…
Raised thousands of miles from England, Thalia Burgess is no typical Victorian lady. A good thing, because a proper lady would have no hope of recovering the priceless magical artifact Thalia is after. Huntley's assistance might come in handy, though she has to keep him in the dark. But this distractingly handsome soldier isn't easy to deceive…
Location: Greece
London Harcourt jumps at the chance to join her father on a voyage to the Greek isles, where she meets Bennett Day. Day is a ladies' man, when he's not dodging lethal attacks to protect the powers of the ancients from men like London's father, who wants to subjugate the world's magic to British rule.
The Dead Sea Cipher by Elizabeth Peters
Location: Lebanon & Israel
It was the start of a grand adventure in a land of antiquity, a rare opportunity to visit biblical places shrouded in mystery. But in a Jerusalem hotel room a world away from everything she knows, Dinah van der Lyn hears angry voices through the wall, followed by a crash and a brief cry in English…for help! The brutal shattering of an evening's stillness becomes a prelude to terror. Without warning, Dinah has been unwittingly pulled into something unholy transpiring in a sacred city, and she must find answers hidden in the shadows. And she must trust an enigmatic stranger as she races through ancient, twisting streets teeming with secrets and peril, a man who may be leading her to safety…or to her doom.
If I blushed from embarrassment, I'd be blushing right now. You know, I always say such good things about trying to find more diverse books, but the thought never even crossed my mind to try reading books that take place in other countries. Seriously, if you've got recs for international urban fantasy, sci-fi or romance novels (ones that don't take place in either the US or England) send them to me!