Hosted by Jana over at That Artsy Reader Girl. How many ways can you say a book surprised you? Because if I actually give you my thoughts on these books, they will all sound the same after awhile, you won't get much comments from me. Also, this was difficult for me to do. I mean, I've got TTT scheduled long in advance, and this one is practically last minute.
The: I'm Surprised I Liked This Book As Much As I Do Surprises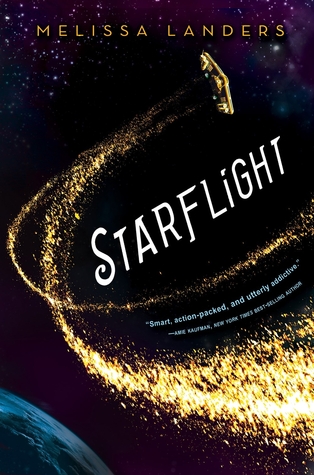 This book isn't well liked at Goodreads and – rather silly-ly, if you ask me – constantly gets compared to Cinder. I didn't expect much from the book – and yet I wound up loving it.
(The first of two Landers books on my list.) YA sci-fi is usually a major miss for me. Add that to the immediate power imbalance sound and I was all set to tell those that love this book that they were wrong. Well…I'm sorry. I was wrong. This book is awesome, has little power imbalance (and barely any where the girl is in a position of less power) and a totally great romance and the perfect found family.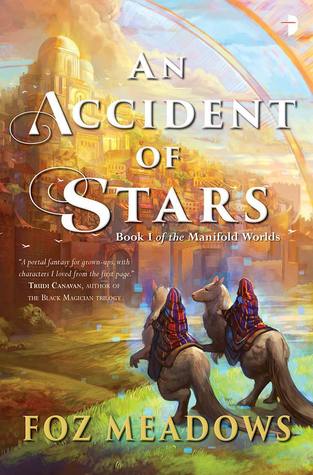 An Accident of Stars by Foz Meadows
(Besides wanting to take any chance I can to talk about this book.) I didn't expect much from this book – especially considering the decision making process that went into deciding to read it. It went something like: cool cover then ooh, it has a aromantic character. I think I'll read it. Let's just say, one of my two favorite books last year.
Rebel Mechanics by Shanna Swendson
This book suffers from insta-love/lust and is an oddity on my list in that my mind changed drastically in the second half of the book. If you can deal with it, this book is totally worth the early frustration because the main character comes into her own and deals with the unpleasant guy splendidly.
Fate of Flames by Sarah Raughley
This book surprised me in the manner of I wanted to like it desperately, but was more than half afraid I wouldn't. I did though. The book isn't spectacular, but it is so much fun. (And the thought process for reading it went like: the author compared it to Pacific Rim meets The Avengers with a Sailor Moon cast. Darling, you had me at Pacific Rim.)
The: I Thought This Was An Automatic Win – But I Hate It – Surprises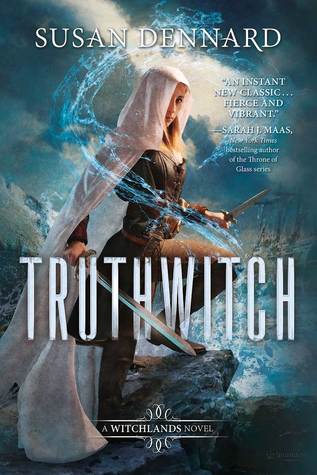 Such an inventive sounding fantasy book, with strong emphasis on the sister-like bond between the two main characters. How can this go wrong? Easy: by being all about the insta-hate/insta-lust romance. By hearing the word friends but never feeling it. By focusing more on the romance than anything else. By having a prototypical YA romance: brooding guy, fiery girl – sparks fly – constant bickering – but feel the lust. By half-assing the world building so much that it could have been any watered down fantasy world. Honestly, my hatred for this book knows no bounds. (But the 'romance' was the worst.)
The second Landers book on this list – and direct sequel to the previous one. After loving Starflight, I thought for sure this book couldn't let me down. It did. Once again, because of the romance. To explain why… Cassia (girl) and Kane (boy) are best friends and he's been in love with her for years. They have a 'friends with benefits' relationship setup – and every step of the way Cassia manipulates and emotionally abuses Kane. She knows which wounds hurt the worst and uses that knowledge when she's angry. She never apologizes/grovels and Kane is left trying to fix their relationship. She is a shrew and a bitch. It disgusts me that this book ever got published because abuse – and female-on-male is still abuse – is never okay.
The Hitchhiker's Guide to the Galaxy by Douglas Adams
Okay, so I didn't HATE this book but I was super disappointed in it. I saw one of the movies, (and liked it) heard how funny the books are and was already a fan of Terry Pratchett's Discworld – so thought that a comedic sci-fi (finally a sci-fi that wasn't a doom and gloom) would be right up my alley. … I didn't find it funny. I mean, I really didn't find it funny. Which is why I should just stay away from 'comedies' because humor is so subjective and I laugh more at things you're not supposed to than 'jokes.' Really wasn't for me.
Say Yes to the Marquess by Tessa Dare
Read the previous book in the series and loved it and I totally had an obsession with historical romance. So I thought this was a no-brainer. Ugh. You have a woman determined to not marry her betrothed and a heavy handed man (brother to her fiance) that is just as determined to marry her off to his brother. Regardless of what she says. Just guess where the story goes. (If you guessed love and romance with the woman struggling to be independent and the man struggling to tie her to a man for life – ooh, shocker, you're right. And I think this book almost single-handedly killed F/M historical romances for me.)
The Magpie Lord by K.J. Charles
I'd read other books by Charles and liked most of them and had heard such wonderful things about this book that I knew I had to read it. Truthfully, if it had stayed away from explicit romance, the book would have been fine – but it didn't and the… Well, it felt like rape. That's it, the sex felt like rape most of the time. Maybe dubious consent at best, but the truth is that it felt like rape to me. So, yeah. (Once again, rape is not okay, and, yes, men can be raped.)
Have you read any of these books? Do tell me what books surprised you!