Last month I didn't do as well as I'd hoped in the reading department. I caught a bug and was down for over a week where all I wanted to do was either reread or read fanfiction – both because I don't have to pay a lot of attention to them. So, the ones I missed last month are being carried over to this month.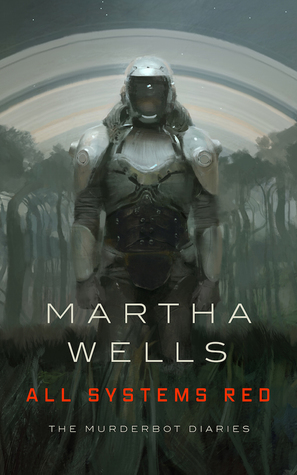 A Tyranny of Queens by Foz Meadows
Saffron Coulter has returned from the fantasy kingdom of Kena. Threatened with a stay in psychiatric care, Saffron has to make a choice: to forget about Kena and fit back into the life she's outgrown, or pit herself against everything she's ever known and everyone she loves.
Meanwhile in Kena, Gwen is increasingly troubled by the absence of Leoden, cruel ruler of the kingdom, and his plans for the captive worldwalkers, while Yena, still in Veksh, must confront the deposed Kadeja. What is their endgame? Who can they trust? And what will happen when Leoden returns?
Whistling in the Dark by Tamara Allen
New York City, 1919.
His career as a concert pianist ended by a war injury, Sutton Albright returns to college, only to be expelled after a scandalous affair with a teacher. Unable to face his family, Sutton heads to Manhattan with no plans and little money in his pocket but with a desire to call his life his own.
Jack Bailey lost his parents to influenza and now hopes to save the family novelty shop by advertising on the radio, a medium barely more than a novelty, itself. His nights are spent in a careless and debauched romp through the gayer sections of Manhattan. When these two men cross paths, despite a world of differences separating them, their attraction cannot be denied. Sutton finds himself drawn to the piano, playing for Jack. But can his music heal them both, or will sudden prosperity jeopardize their chance at love?
All Systems Red by Martha Wells
In a corporate-dominated spacefaring future, planetary missions must be approved and supplied by the Company. Exploratory teams are accompanied by Company-supplied security androids, for their own safety.
But in a society where contracts are awarded to the lowest bidder, safety isn't a primary concern.
On a distant planet, a team of scientists are conducting surface tests, shadowed by their Company-supplied 'droid — a self-aware SecUnit that has hacked its own governor module, and refers to itself (though never out loud) as "Murderbot." Scornful of humans, all it really wants is to be left alone long enough to figure out who it is.
But when a neighboring mission goes dark, it's up to the scientists and their Murderbot to get to the truth.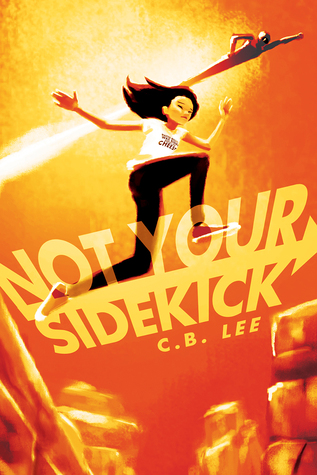 In a city of living bone rising high above the clouds, where danger hides in the wind and the ground is lost to legend, a young woman must expose a dangerous secret to save everyone she loves.
Welcome to a world of wind and bone, songs and silence, betrayal and courage.
Kirit Densira cannot wait to pass her wingtest and begin flying as a trader by her mother's side, being in service to her beloved home tower and exploring the skies beyond. When Kirit inadvertently breaks Tower Law, the city's secretive governing body, the Singers, demand that she become one of them instead. In an attempt to save her family from greater censure, Kirit must give up her dreams to throw herself into the dangerous training at the Spire, the tallest, most forbidding tower, deep at the heart of the City.
As she grows in knowledge and power, she starts to uncover the depths of Spire secrets. Kirit begins to doubt her world and its unassailable Laws, setting in motion a chain of events that will lead to a haunting choice, and may well change the city forever – if it isn't destroyed outright.
Seventeen-year-old Anglet Sutonga, makes a living repairing the chimneys, towers, and spires of Bar-Selehm. Dramatically different communities live and work alongside one another. The white Feldish command the nation's higher echelons of society; the native Mahweni are divided between city life and the savannah. And then there's Ang, part of the Lani community who immigrated there generations ago and now mostly live in poverty on Bar-Selehm's edges.
When Ang is supposed to meet her new apprentice, Berrit, she finds him dead. That same night the Beacon, an invaluable historical icon, is stolen. The Beacon's theft commands the headlines, yet no one seems to care about Berrit's murder—except for Josiah Willinghouse, an enigmatic young politician. When he offers Ang a job investigating the death, she plunges headlong into new and unexpected dangers.
Meanwhile, crowds gather in protests over the city's mounting troubles. Rumors surrounding the Beacon's theft grow. More suspicious deaths occur. With no one to help Ang except Josiah's haughty younger sister, a savvy newspaper girl, and a kindhearted herder, Ang must rely on her intellect and strength to resolve the mysterious link between Berrit and the missing Beacon before the city descends into chaos.
Welcome to Andover… where superpowers are common, but internships are complicated. Just ask high school nobody, Jessica Tran. Despite her heroic lineage, Jess is resigned to a life without superpowers and is merely looking to beef-up her college applications when she stumbles upon the perfect (paid!) internship—only it turns out to be for the town's most heinous supervillain. On the upside, she gets to work with her longtime secret crush, Abby, who Jess thinks may have a secret of her own. Then there's the budding attraction to her fellow intern, the mysterious "M," who never seems to be in the same place as Abby. But what starts as a fun way to spite her superhero parents takes a sudden and dangerous turn when she uncovers a plot larger than heroes and villains altogether.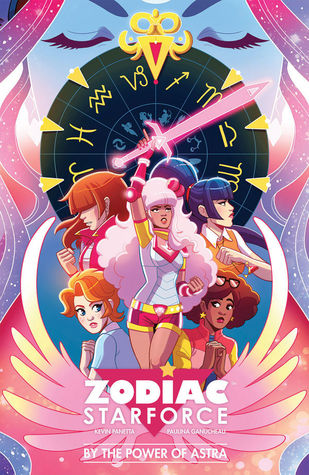 Zodiac Starforce: By the Power of Astra by Kevin Panetta
They're an elite group of teenage girls with magical powers who have sworn to protect our planet against dark creatures . . . as long as they can get out of class! Known as the Zodiac Starforce, these high-school girls aren't just combating math tests. They're also battling monsters–not your typical afterschool activity! But when an evil force from another dimension infects team leader Emma, she must work with her team of magically powered friends to save herself–and the world–from the evil Diana and her mean-girl minions!
The Disappearance of Winter's Daughter by Michael J. Sullivan
A daughter vanishes. Two rogues are paid a fortune to find her. It isn't enough.
When Gabriel Winter's daughter mysteriously disappears and is presumed dead, the wealthy whiskey baron seeks revenge. Having lived in Colnora during the infamous Year of Fear, he hires the one man he knows can deliver a bloody retribution – the notorious Duster.
Ride with Royce and Hadrian as the cynical ex-assassin and idealistic ex-mercenary travel to a mysterious old-world city filled with nobles claiming descent from imperial aristocracy. Riyria's job appears easy: discover what happened to the missing duchess and, if she lives, bring her home . . . if not, punish those responsible. But nothing is simple in the crowded, narrow, mist-filled streets of Rochelle, where more than one ancient legend lurks.
Range of Ghosts by Elizabeth Bear
Temur, grandson of the Great Khan, is walking away from a battlefield where he was left for dead. All around lie the fallen armies of his cousin and his brother, who made war to rule the Khaganate. Temur is now the legitimate heir by blood to his grandfather's throne, but he is not the strongest. Going into exile is the only way to survive his ruthless cousin.
Once-Princess Samarkar is climbing the thousand steps of the Citadel of the Wizards of Tsarepheth. She was heir to the Rasan Empire until her father got a son on a new wife. Then she was sent to be the wife of a Prince in Song, but that marriage ended in battle and blood. Now she has renounced her worldly power to seek the magical power of the wizards.
These two will come together to stand against the hidden cult that has so carefully brought all the empires of the Celadon Highway to strife and civil war through guile and deceit and sorcerous power.
I'm not sure it isn't going to be stretch to get to all these, but a lot of them have been lurking on my shelves much longer than they should and it is well past time to get through them.