After all the trouble last month of getting posts up (thank goodness for scheduling!) I'm really hoping I do better this month. (As long as I don't catch a cold, again, I should.)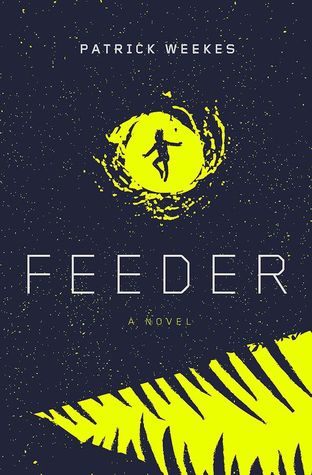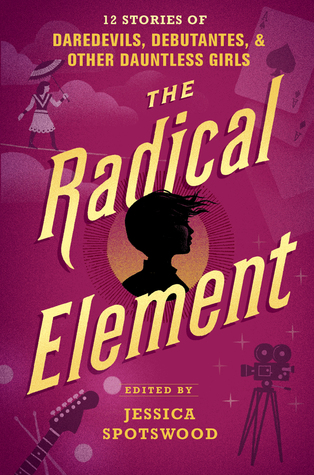 Lori Fisher hunts monsters. Not with a sword or a gun, but with an interdimensional creature called Handler. Together they take down "feeders"—aliens who prey on mankind. When Lori touches a feeder, Handler's impossibly large jaws appear and drag the beast into another dimension.
It's a living—or was, until a job for the Lake Foundation goes wrong, and Lori stumbles across the Nix, a group of mutant teenagers held captive on the docks. Now the Lake Foundation is hunting Lori, and if they find Lori, they find Ben, the brother Lori would do anything to protect. There's only one thing to do: strike first.
Lori teams up with the Nix to take on Lake, and to discover why the Nix were kidnapped in the first place. But as she watches their powers unfold, Lori realizes the Nix are nothing like her. She has no powers. She has…Handler. Maybe she's not the monster hunter after all. Maybe she's just the bait.
(While this is usually not the sort of book that would catch my attention, it's from the same author as the amazing fantasy heist series that brought us The Palace Job – so I'm interested.
The Unbinding of Mary Reade by Miriam McNamara
A swashbuckling, smart novel based on the true story of a girl who disguised herself as a boy in order to sail with the infamous pirates Anne Bonny and Calico Jack.
There's no place for a girl in Mary's world. Not in the home of her mother, desperately drunk and poor. Not in the household of her wealthy granny, where a girl could never be named an heir. And certainly not in the arms of Nat, her childhood love who never knew her for who she was. As a hired sailor aboard a Caribbean merchant ship, Mary's profession—and her safety—depend on her ability to disguise the fact that she's a girl.
Leastways, that's what she thinks is true. But then pirates attack the ship, and right in the middle of the swashbuckling crowd of bloodthirsty pirates, Mary spots something she never could have imagined: a girl pirate. The sight of a girl standing unafraid upon the deck, gun and sword in hand, changes everything. In a split-second decision, Mary turns her gun on her own captain and earns herself a spot among the pirates' crew.
For the first time, Mary has a shot at freedom. But imagining living life as her true self is easier, it seems, than actually doing it. And when Mary finds herself falling for the captain's mistress, she risks everything—her childhood love, her place among the crew, and even her life.
(*cough*gay pirates*cough* What? That's a totally valid reason to be interested in a story.)
In an anthology of revolution and resistance, a sisterhood of YA writers shines a light on a century and a half of heroines on the margins and in the intersections.
To respect yourself, to love yourself—should not have to be a radical decision. And yet it remains as challenging for an American girl to make today as it was in 1927 on the steps of the Supreme Court. It's a decision that must be faced whether you're balancing on the tightrope of neurodivergence, finding your way as a second-generation immigrant, or facing down American racism even while loving America. And it's the only decision when you've weighed society's expectations and found them wanting. In The Radical Element, twelve of the most talented writers working in young adult literature today tell the stories of the girls of all colors and creeds standing up for themselves and their beliefs—whether that means secretly learning Hebrew in early Savannah, using the family magic to pass as white in 1920s Hollywood, or singing in a feminist punk band in 1980s Boston. And they're asking you to join them.
What books are you excited for/interested in that release this month?