Finally getting this posted because, so far, I've had a very busy month. Anyway, last month I worked hard and managed to at least try to read every book that was on my TBR. A couple of them turned out to be DNF's – but at least I got them off my shelf! I've also been doing really good getting my seasonal TBR completed. Right now, I only have three books left on it and I plan on trying to read two of them this month which only leaves one for the first part of next month. (Though I'm pretty sure, after seeing what the writing style is like, it'll be a DNF, but I'm giving it the benefit of the doubt.) Without further ado, my February TBR. (Of which I might *I hope I* have already read something off of.)
A Vanishing Glow by Alexis Radcliff
When the High Sovereign of the five kingdoms of Ghavarim is murdered by a mysterious assassin, the realm is plunged into chaos. Jason Tern, a noble captain with a tragic past, must battle shadowy assailants and untangle an ever-widening web of lies to discover the true identity of the killer before mounting tensions spark a bloody civil war.
Meanwhile, Nilya Valsu, a talented army engineer with a broken heart, finds herself used as an unwitting pawn in a plot that has deadly consequences. Wracked by guilt, her sole chance for redemption lies with a man who would loathe her – but only if he knew her secret.
As the conflict intensifies between the magic-fueled technology of the West and the disaffected rebels of the East, all must fight for what they hold dear. Who will reign victorious and who will lie bloodied on the ground in the light of a vanishing glow?
Sword of the Guardian by Merry Shannon
A shocking assassination creates an unconventional bond between a princess and her guardian in a kingdom filled with political intrigue, danger and unexpected romance.
Princess Shasta Soltranis enjoys a pampered life of court dances, elaborate finery, and the occasional secret fencing match with her twin brother, Daric. But in the midst of a birthday celebration, her world shatters when a mysterious assassin takes her brother's life. Shasta, the only remaining heir to the throne, narrowly escapes the assassin's blade thanks to the intervention of a traveling acrobat named Talon.
With the threat of another attempt on Shasta's life imminent, her father declares that the young hero will be come the Princess's bodyguard. But what Shasta doesn't know is that her new guardian has a very well-kept secret: he is actually a she.
Talon and Shasta soon grow closer than anyone, especially her father, could have predicted. Will the truth of her guardian's secret change their relationship forever?
A Tyranny of Queens by Foz Meadows
Saffron Coulter has returned from the fantasy kingdom of Kena. Threatened with a stay in psychiatric care, Saffron has to make a choice: to forget about Kena and fit back into the life she's outgrown, or pit herself against everything she's ever known and everyone she loves.
Meanwhile in Kena, Gwen is increasingly troubled by the absence of Leoden, cruel ruler of the kingdom, and his plans for the captive worldwalkers, while Yena, still in Veksh, must confront the deposed Kadeja. What is their endgame? Who can they trust? And what will happen when Leoden returns?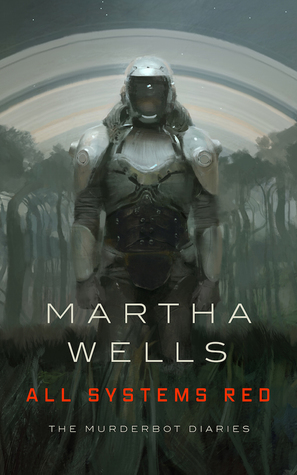 Who will awaken the sleeper…?
Ella wants the sleeper to stay undisturbed. Especially since it's Millicent deMage, the first Duchess of Leithfield and a supposed witch who died over three hundred years ago. As Ella learns about the history of Serenity House, she begins to realize the long dead duchess could be the key to understanding the pandemic of vermin.

For the final battle Ella needs a new ally, one forged from an old adversary—Charlotte, her step-sister. Ever since Ella shattered her world and destroyed her family, the young woman has been trying to figure out how to survive. Now, Charlotte is the one woman who can anchor Ella in this world as she does battle in another.

Sometimes the fiercest battles are the ones we fight in our minds. But this might be one fight Ella can't win, and she will be the one put to sleep forever…
Whistling in the Dark by Tamara Allen
New York City, 1919.
His career as a concert pianist ended by a war injury, Sutton Albright returns to college, only to be expelled after a scandalous affair with a teacher. Unable to face his family, Sutton heads to Manhattan with no plans and little money in his pocket but with a desire to call his life his own.
Jack Bailey lost his parents to influenza and now hopes to save the family novelty shop by advertising on the radio, a medium barely more than a novelty, itself. His nights are spent in a careless and debauched romp through the gayer sections of Manhattan. When these two men cross paths, despite a world of differences separating them, their attraction cannot be denied. Sutton finds himself drawn to the piano, playing for Jack. But can his music heal them both, or will sudden prosperity jeopardize their chance at love?
All Systems Red by Martha Wells
In a corporate-dominated spacefaring future, planetary missions must be approved and supplied by the Company. Exploratory teams are accompanied by Company-supplied security androids, for their own safety.
But in a society where contracts are awarded to the lowest bidder, safety isn't a primary concern.
On a distant planet, a team of scientists are conducting surface tests, shadowed by their Company-supplied 'droid — a self-aware SecUnit that has hacked its own governor module, and refers to itself (though never out loud) as "Murderbot." Scornful of humans, all it really wants is to be left alone long enough to figure out who it is.
But when a neighboring mission goes dark, it's up to the scientists and their Murderbot to get to the truth.
I'd love to hear from you if you've read any of these books and what you thought of them. I also would like to get to a couple manga's and a comic book read this month, but those will be fairly quick reads so I don't feel the need to list them here. Also, I've recently gotten involved in an urban fantasy type series of gay romance novellas that I really like and I'm halfway planning on binging on them.