Hosted at the Goodreads group: Top 5 Wednesday. I always love finding books that not a lot of people know about – sure that makes getting to really talk about them more unlikely, but that also means that I get to share them with people that've never heard of them before. (And, yeah, I mean, sometimes if no one's talking about the book, it's for good reason (ex. it sucks) but it's still nice to find something totally unexpected.) Now, each of these books are ones that I rated at least four stars, have less than 2,000 Goodreads ratings and are ones that I don't ever hear anyone talking about. (And, with one exception, are books that I don't usually talk about.)
The Wizard Hunters by Martha Wells
Ile-Rien is in peril. A mysterious army known only as the Gardier has surrounded the country, attacking in ominous black airships. Hope is not lost though, for a magical sphere created by Ile-Rien's greatest sorcerer may hold the key to defeating the faceless enemy. But the sphere is unpredictable and has already claimed several lives. When a magical spell goes disastrously awry, young Tremaine Valiarde and a brave band are transported to another world. A world of rough magics, evil mages, honorable warriors — and a secret Gardier base.
Strange Fortune by Josh Lanyon
Valentine Strange, late of his Majesty's 21st Benhali Lancers, needs money. Happily, the wealthy Holy Orders of Harappu are desperate to retrieve the diadem of the Goddess Purya from an ancient temple deep in the mountainous jungle—an area Strange knows well from his days quelling rebellions. The pay is too good and the job seems too easy for Strange to refuse. But when Master Aleister Grimshaw, a dangerous witch from a traitorous lineage, joins the expedition, Strange begins to suspect that more is at stake than the retrieval of a mere relic.
Grimshaw knows an ancient evil surrounds the diadem— the same evil once hunted him and still haunts his mind. However, experience has taught him to keep his suspicions to himself or risk being denounced as a madman. Again.
Harried by curses, bandits and unnatural creatures, Strange and Grimshaw plunge onward. But when a demonic power wakes and the civilized world descends into revolution, their tenuous friendship is threatened as each man must face the destruction of the life he has known.
Villains by Necessity by Eve Forward
Can good triumph over Evil once too often?
The ultimate triumph of Good and Light has transformed the world into a place of sweetness and peace. This is bad news for the 'bad guys,' who include a depressed assassin who dresses in black, his short, feisty sidekick, a black knight, a Druid, a man-eating sorceress and an innocent centaur who is a spy for Good.
Finding utopia boring, they set out on a quest to restore balance to the world.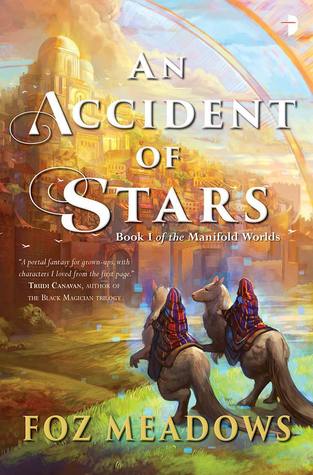 The Child Prince by Honor Raconteur
Sevana Warran, reigning prodigy Artifactor of the age, has absolutely no desire to selflessly serve her fellow man. She wants, in fact, to be left alone so that she can putter about in her workroom.
But her efforts in avoiding other people prove to be in vain. The reigning family of Windamere is no longer sitting upon the throne and the Council has instead taken power. The sole hope of avoiding the evil machinations of the Council is Bellomi Dragonmanovich, Prince of Windamere. As a twenty-one year old cursed into the body of a perpetual eight year old, he lacks the power and ability to stop the Council.
Sevana, after a judicious review of the situation, decides that she cannot let things continue. If she did, she'd never be left alone and would instead be buried in paperwork if the Council has anything to say about it. So she kidnaps the prince from where he was locked away in the palace and sets about breaking his curse.
Prince and Artifactor quickly realize that simply breaking the curse won't be enough to free Windamere from the Council. It will take training, cunning, allies, information and more than just a little magic if they are to reclaim the throne.
An Accident of Stars by Foz Meadows
When Saffron Coulter stumbles through a hole in reality, she finds herself trapped in Kena, a magical realm on the brink of civil war.
There, her fate becomes intertwined with that of three very different women: Zech, the fast-thinking acolyte of a cunning, powerful exile; Viya, the spoiled, runaway consort of the empire-building ruler, Vex Leoden; and Gwen, an Earth-born worldwalker whose greatest regret is putting Leoden on the throne. But Leoden has allies, too, chief among them the Vex'Mara Kadeja, a dangerous ex-priestess who shares his dreams of conquest.
Pursued by Leoden and aided by the Shavaktiin, a secretive order of storytellers and mystics, the rebels flee to Veksh, a neighboring matriarchy ruled by the fearsome Council of Queens. Saffron is out of her world and out of her depth, but the further she travels, the more she finds herself bound to her friends with ties of blood and magic.
Can one girl – an accidental worldwalker – really be the key to saving Kena? Or will she just die trying?
(And considering that this was one of my favorite books of last year, I talk about it all the time and can't believe it has less than 500 ratings on Goodreads.)
I don't like portal fantasies, she says, but still has two on this list. :p So, what hidden gems have you found?