Hosted by the lovely people over at The Broke and the Bookish. I always have such great plans at the start of the year for what I'm going to read. Books that are new, books that aren't and, most importantly, books that have been on my TBR for ages. And I do get some of them read, sure, but there's an awful lot that I just never get around to. So, take this with a grain of salt when I say I didn't read these books in 2017 but I will this year.
Rory, the Sleeper by A.W. Exley
Who will awaken the sleeper…?
Ella wants the sleeper to stay undisturbed. Especially since it's Millicent deMage, the first Duchess of Leithfield and a supposed witch who died over three hundred years ago. As Ella learns about the history of Serenity House, she begins to realise the long dead duchess could be the key to understanding the pandemic of vermin.
For the final battle Ella needs a new ally, one forged from an old adversary—Charlotte, her step-sister. Ever since Ella shattered her world and destroyed her family, the young woman has been trying to figure out how to survive. Now, Charlotte is the one woman who can anchor Ella in this world as she does battle in another.
Sometimes the fiercest battles are the ones we fight in our minds. But this might be one fight Ella can't win, and she will be the one put to sleep forever…
The Disfavored Hero by Jessica Amanda Salmonson
Forced to betray her lord, a disgraced samurai fights to regain her honor
In the fabled land of Naipon, there is no warrior more feared, no samurai more respected than the legendary Tomoe Gozen, whose twin blades can change the course of any battle. After years of service to Lord Shigeno, she is about to renew her oath of loyalty when the sky darkens and a cry of rebellion comes from the hills. Possessed by an evil wizard, the peasants are marching against their master. Tomoe holds off the wave of pitchfork-wielding farmers for as long as she can. Finally, the battle overwhelms her, and the greatest samurai in Naipon falls dead.
She awakes in hell, on a slope lined with bloody corpses. After an eternity of fighting, she reaches the summit and finds herself in the chamber of a wizard who restores her to life. She is alive—but now she must do his bidding. Her honor has been shattered, but Tomoe Gozen will do whatever it takes to win it back.
Range of Ghosts by Elizabeth Bear
Temur, grandson of the Great Khan, is walking away from a battlefield where he was left for dead. All around lie the fallen armies of his cousin and his brother, who made war to rule the Khaganate. Temur is now the legitimate heir by blood to his grandfather's throne, but he is not the strongest. Going into exile is the only way to survive his ruthless cousin.
Once-Princess Samarkar is climbing the thousand steps of the Citadel of the Wizards of Tsarepheth. She was heir to the Rasan Empire until her father got a son on a new wife. Then she was sent to be the wife of a Prince in Song, but that marriage ended in battle and blood. Now she has renounced her worldly power to seek the magical power of the wizards.
These two will come together to stand against the hidden cult that has so carefully brought all the empires of the Celadon Highway to strife and civil war through guile and deceit and sorcerous power.
Winging It by Ashlyn Kane & Morgan James
Gabe Martin has a simple life plan: get into the NHL and win the Stanley Cup. It doesn't include being the first out hockey player or, worse, getting involved with one of his teammates. But things change.
Dante Baltierra is Gabe's polar opposite—careless, reckless… shameless. But his dedication to the sport is impressive, and Gabe can overlook a lot of young-and-stupid in the name of great hockey. And Dante has a superlative ass in a sport filled with superlative asses.
Before Gabe can figure out how to deal, a tabloid throws him out of his comfortable closet into a brand-new world. Amid the emotional turmoil of invasive questions, nasty speculation, and on- and off-ice homophobia, his game suffers.
Surprisingly, it's Dante who drags him out of it—and then drags him into something else. Nothing good can come of secretly sleeping with a teammate, especially one Gabe has feelings for. But with their captain out with an injury, a rookie in perpetual need of a hug, and the race to make the playoffs for the first time since 1995, Gabe has a lot on his plate.
He can't be blamed for forgetting that nothing stays secret forever.
Seventeen-year-old Anglet Sutonga, makes a living repairing the chimneys, towers, and spires of Bar-Selehm. Dramatically different communities live and work alongside one another. The white Feldish command the nation's higher echelons of society; the native Mahweni are divided between city life and the savannah. And then there's Ang, part of the Lani community who immigrated there generations ago and now mostly live in poverty on Bar-Selehm's edges.
When Ang is supposed to meet her new apprentice, Berrit, she finds him dead. That same night the Beacon, an invaluable historical icon, is stolen. The Beacon's theft commands the headlines, yet no one seems to care about Berrit's murder—except for Josiah Willinghouse, an enigmatic young politician. When he offers Ang a job investigating the death, she plunges headlong into new and unexpected dangers.
Meanwhile, crowds gather in protests over the city's mounting troubles. Rumors surrounding the Beacon's theft grow. More suspicious deaths occur. With no one to help Ang except Josiah's haughty younger sister, a savvy newspaper girl, and a kindhearted herder, Ang must rely on her intellect and strength to resolve the mysterious link between Berrit and the missing Beacon before the city descends into chaos.
In a city of living bone rising high above the clouds, where danger hides in the wind and the ground is lost to legend, a young woman must expose a dangerous secret to save everyone she loves.
Welcome to a world of wind and bone, songs and silence, betrayal and courage.
Kirit Densira cannot wait to pass her wingtest and begin flying as a trader by her mother's side, being in service to her beloved home tower and exploring the skies beyond. When Kirit inadvertently breaks Tower Law, the city's secretive governing body, the Singers, demand that she become one of them instead. In an attempt to save her family from greater censure, Kirit must give up her dreams to throw herself into the dangerous training at the Spire, the tallest, most forbidding tower, deep at the heart of the City.
As she grows in knowledge and power, she starts to uncover the depths of Spire secrets. Kirit begins to doubt her world and its unassailable Laws, setting in motion a chain of events that will lead to a haunting choice, and may well change the city forever – if it isn't destroyed outright.
Sheepfarmer's Daughter by Elizabeth Moon
Paksenarrion — Paks for short — is somebody special. She knows it, even if nobody else does yet. No way will she follow her father's orders to marry the pig farmer down the road. She's off to join the army, even if it means she can never see her family again.
And so her adventure begins… the adventure that transforms her into a hero remembered in songs, chosen by the gods to restore a lost ruler to his throne.
Here is her tale as she lived it.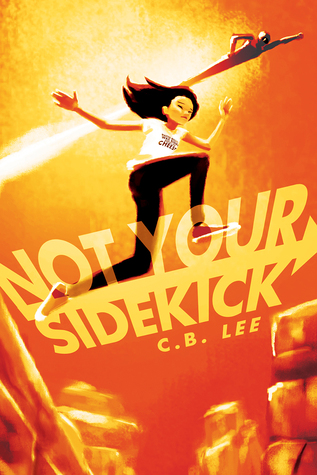 The Painted Queen by Elizabeth Peters & Joan Hess
Egypt, 1912—Amelia Peabody and her dashing archeologist husband, Radcliffe Emerson, are once again in danger as they search for a priceless, stolen bust of legendary Queen Nefertiti and Amelia finds herself the target of assassins in this long-awaited, eagerly anticipated final installment of Elizabeth Peters' bestselling, beloved mystery series.
Arriving in Cairo for another thrilling excavation season, Amelia is relaxing in a well-earned bubble bath in her elegant hotel suite in Cairo, when a man with knife protruding from his back staggers into the bath chamber and utters a single word—"Murder"—before collapsing on the tiled floor, dead. Among the few possessions he carried was a sheet of paper with Amelia's name and room number, and a curious piece of pasteboard the size of a calling card bearing one word: "Judas." Most peculiarly, the stranger was wearing a gold-rimmed monocle in his left eye.
It quickly becomes apparent that someone saved Amelia from a would-be assassin—someone who is keeping a careful eye on the intrepid Englishwoman. Discovering a terse note clearly meant for Emerson—Where were you?"—pushed under their door, there can be only one answer: the brilliant master of disguise, Sethos.
But neither assassins nor the Genius of Crime will deter Amelia as she and Emerson head to the excavation site at Amarna, where they will witness the discovery of one of the most precious Egyptian artifacts: the iconic Nefertiti bust. In 1345 B.C. the sculptor Thutmose crafted the piece in tribute to the great beauty of this queen who was also the chief consort of Pharaoh Akhenaten and stepmother to King Tutankhamun.
For Amelia, this excavation season will prove to be unforgettable. Throughout her journey, a parade of men in monocles will die under suspicious circumstances, fascinating new relics will be unearthed, a diabolical mystery will be solved, and a brilliant criminal will offer his final challenge… and perhaps be unmasked at last.
Welcome to Andover… where superpowers are common, but internships are complicated. Just ask high school nobody, Jessica Tran. Despite her heroic lineage, Jess is resigned to a life without superpowers and is merely looking to beef-up her college applications when she stumbles upon the perfect (paid!) internship—only it turns out to be for the town's most heinous supervillain. On the upside, she gets to work with her longtime secret crush, Abby, who Jess thinks may have a secret of her own. Then there's the budding attraction to her fellow intern, the mysterious "M," who never seems to be in the same place as Abby. But what starts as a fun way to spite her superhero parents takes a sudden and dangerous turn when she uncovers a plot larger than heroes and villains altogether.
Dare Mighty Things by Heather Kaczynski
THE RULES ARE SIMPLE: You must be gifted. You must be younger than twenty-five. You must be willing to accept the dangers that you will face if you win.
Seventeen-year-old Cassandra Gupta's entire life has been leading up to this—the opportunity to travel to space. But to secure a spot on this classified mission, she must first compete against the best and brightest people on the planet. People who are as determined as she to win a place on a journey to the farthest reaches of the universe.
Cassie is ready for the toll that the competition will take; the rigorous mental and physical tests designed to push her to the brink of her endurance. But nothing could have prepared her for the bonds she would form with the very people she hopes to beat. Or that with each passing day it would be more and more difficult to ignore the feeling that the true objective of the mission is being kept from her.
As the days until the launch tick down and the stakes rise higher than ever before, only one thing is clear to Cassie: she'll never back down . . . even if it costs her everything.
Have you read any of these books? (Do encourage me if you have.) What books did you not read last year that you're promising to read this year?