Hosted by the lovely people over at The Broke and the Bookish. There was some freedom with the topic this week: 2018 books. Because I haven't a clue what I'm actually going to be reading next year, I decided to just make this a post of the releases for the first half of the year that I'm excited for.
Releases in January
Clock mechanic Danny Hart knows he's being watched. But by whom, or what, remains a mystery. To make matters worse, clock towers have begun falling in India, though time hasn't Stopped yet. He'd hoped after reuniting with his father and exploring his relationship with Colton, he'd have some time to settle into his new life. Instead, he's asked to investigate the attacks.
After inspecting some of the fallen Indian towers, he realizes the British occupation may be sparking more than just attacks. And as Danny and Colton unravel more secrets about their past, they find themselves on a dark and dangerous path–one from which they may never return.
I really enjoyed Timekeeper so I definitely have high hopes.
Unearthed by Amie Kaufman & Meagan Spooner
When Earth intercepts a message from a long-extinct alien race, it seems like the solution the planet has been waiting for. The Undying's advanced technology has the potential to undo environmental damage and turn lives around, and Gaia, their former home planet, is a treasure trove waiting to be uncovered.
For Jules Addison and his fellow scholars, the discovery of an alien culture offers unprecedented opportunity for study… as long as scavengers like Amelia Radcliffe don't loot everything first. Mia and Jules' different reasons for smuggling themselves onto Gaia put them immediately at odds, but after escaping a dangerous confrontation with other scavvers, they form a fragile alliance.
In order to penetrate the Undying temple and reach the tech and information hidden within, the two must decode the ancient race's secrets and survive their traps. But the more they learn about the Undying, the more their presence in the temple seems to be part of a grand design that could spell the end of the human race…
I read these ladies previous series (Starbound) and while I didn't love it, I enjoyed it enough that I'm very interested in their other work.
Reign of the Fallen by Sarah Glenn Marsh
Odessa is one of Karthia's master necromancers, catering to the kingdom's ruling Dead. Whenever a noble dies, it's Odessa's job to raise them by retrieving their souls from a dreamy and dangerous shadow world called the Deadlands. But there is a cost to being raised–the Dead must remain shrouded, or risk transforming into zombie-like monsters known as Shades. If even a hint of flesh is exposed, the grotesque transformation will begin.
A dramatic uptick in Shade attacks raises suspicions and fears among Odessa's necromancer community. Soon a crushing loss of one of their own reveals a disturbing conspiracy: someone is intentionally creating Shades by tearing shrouds from the Dead–and training them to attack. Odessa is faced with a terrifying question: What if her necromancer's magic is the weapon that brings Karthia to its knees?
Did you know I have a thing for necromancers? Seriously, there is something so awesome about them. While that caught my attention, what kept it is the fact that the MC is bi, her love interest is lesbian and there are two gay characters.
The Legend of Korra: Turf Wars: Part 2 by DiMartino & Irene Koh
Recovering from the fight and furious for revenge, Triple Threats member Tokuga solidifies his ties with the duplicitous Wonyong. Meanwhile, when Republic City's housing crisis reaches its peak, Zhu Li sets her sights on the biggest public figure in the city—President Raiko—in a bid for the presidency! With her friend's success, the future of the spirit portal, and the wellbeing of Republic City's citizens at stake, can Korra remain neutral and fulfill her duties as the Avatar?
Written by series co-creator Michael Dante DiMartino and drawn by Irene Koh (Teenage Mutant Ninja Turtles, Afrina and the Glass Coffin), with consultation by Bryan Konietzko, this is the official continuation of The Legend of Korra!
While I never did buy any of the Last Airbender tie-ins (though I keep looking at the one about Zuko's mother) I bought the first in this series and am loving it.
Releases in February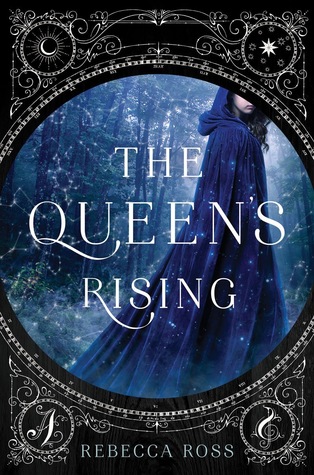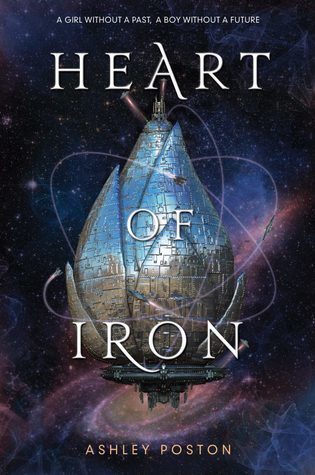 The Queen's Rising by Rebecca Ross
When her seventeenth summer solstice arrives, Brienna desires only two things: to master her passion and to be chosen by a patron.
Growing up in the southern Kingdom of Valenia at the renowned Magnalia House should have prepared her for such a life. While some are born with an innate talent for one of the five passions—art, music, dramatics, wit, and knowledge—Brienna struggled to find hers until she belatedly chose to study knowledge. However, despite all her preparations, Brienna's greatest fear comes true—the solstice does not go according to plan and she is left without a patron.
Months later, her life takes an unexpected turn when a disgraced lord offers her patronage. Suspicious of his intent, and with no other choices, she accepts. But there is much more to his story, and Brienna soon discovers that he has sought her out for his own vengeful gain. For there is a dangerous plot being planned to overthrow the king of Maevana—the archrival kingdom of Valenia—and restore the rightful queen, and her magic, to the northern throne. And others are involved—some closer to Brienna than she realizes.
With war brewing between the two lands, Brienna must choose whose side she will remain loyal to—passion or blood. Because a queen is destined to rise and lead the battle to reclaim the crown. The ultimate decision Brienna must determine is: Who will be that queen?
I'm really hoping that the requisite twist won't be 'Brienna's the queen'. I'm just really hoping. Besides that, I love the sound of passions.
Heart of Iron by Ashley Poston
Seventeen-year-old Ana is a scoundrel by nurture and an outlaw by nature. Found as a child drifting through space with a sentient android called D09, Ana was saved by a fearsome space captain and the grizzled crew she now calls family. But D09—one of the last remaining illegal Metals—has been glitching, and Ana will stop at nothing to find a way to fix him.
Ana's desperate effort to save D09 leads her on a quest to steal the coordinates to a lost ship that could offer all the answers. But at the last moment, a spoiled Ironblood boy beats Ana to her prize. He has his own reasons for taking the coordinates, and he doesn't care what he'll sacrifice to keep them.
When everything goes wrong, she and the Ironblood end up as fugitives on the run. Now their entire kingdom is after them—and the coordinates—and not everyone wants them captured alive.
What they find in a lost corner of the universe will change all their lives—and unearth dangerous secrets. But when a darkness from Ana's past returns, she must face an impossible choice: does she protect a kingdom that wants her dead or save the Metal boy she loves?
This is billed as inspired by the story of Anastasia Nikolaevna. All I can think is the Anastasia animated movie from the late nineties and I do love fairytales in space.
Releases in March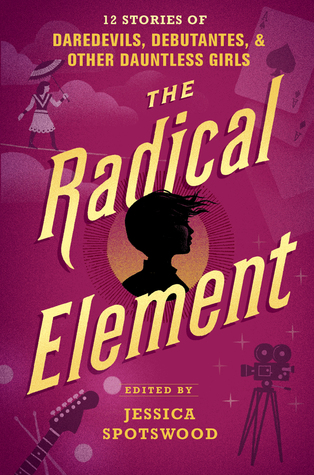 Beast: A Tale of Love and Revenge by Lisa Jensen
They say Château Beaumont is cursed. But servant-girl Lucie can't believe such foolishness about handsome Jean-Loup Henri Christian LeNoir, Chevalier de Beaumont, master of the estate. The chevalier's cruelty is soon revealed, however, and Lucie vows to see him suffer. A wisewoman grants her wish, with a spell that transforms Jean-Loup into monstrous-looking Beast, reflecting the monster he is inside.
But Beast is nothing like the chevalier. Jean-Loup would never patiently tend his roses; Jean-Loup would never attempt poetry; Jean-Loup would never express remorse for the wrong done to Lucie. Gradually, Lucie realizes that Beast is an entirely different creature from the handsome chevalier, with a heart more human than Jean-Loup's ever was.
Lucie dares to hope that noble Beast has permanently replaced the cruel Jean-Loup — until an innocent beauty arrives at Beast's château with the power to break the spell.
Lisa Jensen's multilayered novel will make you question all you think you know about beauty, beastliness, and happily ever after.
I have been awaiting this book for ages. And it still sounds so interesting. Of course, I have a weakness for B&B retellings but this one sounds different.
The Radical Element by Assorted Authors
In an anthology of revolution and resistance, a sisterhood of YA writers shines a light on a century and a half of heroines on the margins and in the intersections.
To respect yourself, to love yourself—should not have to be a radical decision. And yet it remains as challenging for an American girl to make today as it was in 1927 on the steps of the Supreme Court. It's a decision that must be faced whether you're balancing on the tightrope of neurodivergence, finding your way as a second-generation immigrant, or facing down American racism even while loving America. And it's the only decision when you've weighed society's expectations and found them wanting. In The Radical Element, twelve of the most talented writers working in young adult literature today tell the stories of the girls of all colors and creeds standing up for themselves and their beliefs—whether that means secretly learning Hebrew in early Savannah, using the family magic to pass as white in 1920s Hollywood, or singing in a feminist punk band in 1980s Boston. And they're asking you to join them.
I genuinely loved A Tyranny of Petticoats – at least as much as I can ever love an anthology by different authors, because there will always be some stories that just don't resonate with me. But that book was definitely my type of stories (historical/fantasy) and I'm just not usually as big a fan of 'historical' stories of the twentieth century.
Releases in April
Age of War by Michael J. Sullivan
The epic battle between humankind and their godlike rulers finally ignites in the masterful follow-up to Age of Myth and Age of Swords.
Rich in magic and adventure, Michael J. Sullivan's soaring fantasy novels are masterworks of heroism, love, and sacrifice. Now in Age of War, the epic battle between humankind and the cruel, god-like beings who once ruled them finally ignites in all its fury.
The alliance of humans and renegade Fhrey is fragile—and about to be tested as never before. Persephone keeps the human clans from turning on one another through her iron will and a compassionate heart. The arrogant Fhrey are barely held in check by their leader, Nyphron, who seeks to advance his own nefarious agenda.
As the Fhrey overlords marshal their army and sorcerers to crush the rebellion, old loyalties will be challenged and fresh conspiracies will threaten to undo all that Persephone has accomplished. In the darkest hour, when hope is all but lost, new heroes will rise . . . but at what terrible cost?
This is the new book by one of my all time favorite authors. Why wouldn't I be super excited for it?
Unmasked by the Marquess by Cat Sebastian
Definitely one of my favorite authors of historical romance so I'm quite excited for this. Even if at the time of my writing this there is no synopsis, nor even a cover for the book. I don't care. Still excited.
What books are you wanting to get your hands on for 2018?