Hosted by the lovely people over at The Broke and the Bookish. The topic this week was actually supposed to be along the lines of books I'd like Santa to leave me. I, however, do not celebrate Christmas. So there are no gifts under the non-existent tree. I almost made this a thing for birthday gifts I want to get – because that's the only time of year I get gifts – but that's not until February and doing it this soon felt a little…yeah. Not quite right. So, instead, I have decided to just make a list of the ten books I plan to buy next. Of course, me being me, there's a better than even chance that these will not be the next ten books I buy. Let's just go with if I were to buy ten books right now as I'm typing this, (you know, instead of typing this) it would be these ten.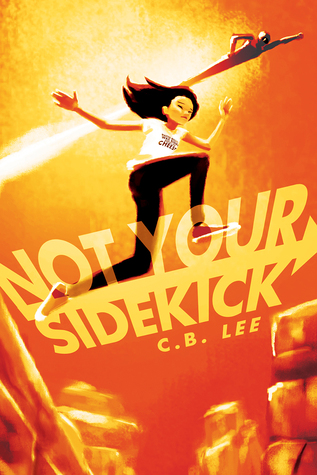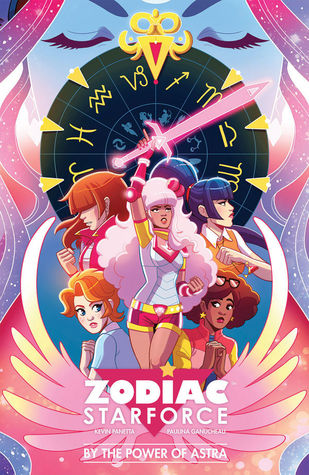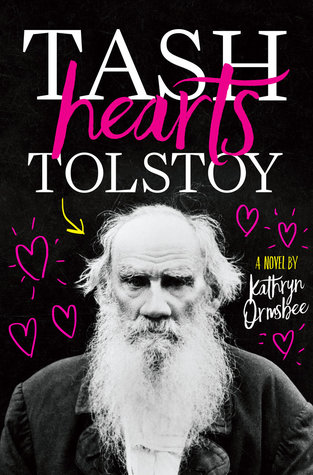 The Death of the Necromancer by Martha Wells
Nicholas Valiarde is a passionate, embittered nobleman with an enigmatic past. Consumed by thoughts of vengeance, he is consoled only by thoughts of the beautiful, dangerous Madeline. He is also the greatest thief in all of Ile-Rien… On the gas light streets of the city, he assumes the guise of a master criminal, stealing jewels from wealthy nobles to finance his quest for vengeance the murder of Count Montesq. Montesq orchestrated the wrongful execution of Nicholas's beloved godfather on false charges of necromancy–the art of divination through communion with spirits of the dead–a practice long outlawed in the kingdom of Ile-Rein.
But now Nicholas's murderous mission is being interrupted by a series of eerie, unexplainable, even fatal events. Someone with tremendous magical powers is opposing him. Children vanish, corpses assume the visage of real people, mortal spells are cast, and traces of necromantic power that hasn't been used for centuries are found. And when a spiritualist unwittingly leads Nicholas to a decrepit mansion, the monstrous nature of his peril finally emerges in harrowing detail. Nicholas and his compatriots must destroy an ancient and awesome evil. Even the help of Ile-Rien's greatest sorcerer may not be enough, for Nicholas faces a woefully mismatched battle–and unthinkable horrors await the loser.
Welcome to Andover… where superpowers are common, but internships are complicated. Just ask high school nobody, Jessica Tran. Despite her heroic lineage, Jess is resigned to a life without superpowers and is merely looking to beef-up her college applications when she stumbles upon the perfect (paid!) internship—only it turns out to be for the town's most heinous supervillain. On the upside, she gets to work with her longtime secret crush, Abby, who Jess thinks may have a secret of her own. Then there's the budding attraction to her fellow intern, the mysterious "M," who never seems to be in the same place as Abby. But what starts as a fun way to spite her superhero parents takes a sudden and dangerous turn when she uncovers a plot larger than heroes and villains altogether.
Zodiac Starforce by Kevin Panetta & Paulina Ganucheau
They're an elite group of teenage girls with magical powers who have sworn to protect our planet against dark creatures . . . as long as they can get out of class! Known as the Zodiac Starforce, these high-school girls aren't just combating math tests. They're also battling monsters–not your typical afterschool activity! But when an evil force from another dimension infects team leader Emma, she must work with her team of magically powered friends to save herself–and the world–from the evil Diana and her mean-girl minions!
From Kevin Panetta (Bravest Warriors) and Paulina Ganucheau (TMNT: New Animated Adventures, Bravest Warriors), this super-fun and heartfelt story of growing up and friendship–with plenty of magical-girl fighting action–delivers the most exciting new ensemble cast in comics!
Seersana University is worlds-renowned for its xenopsychology program, producing the Alliance's finest therapists, psychiatric nurses and alien researchers. When Jahir, one of the rare and reclusive Eldritch espers, arrives on campus, he's unprepared for the challenges of a vast and multicultural society… but fortunately, second-year student Vasiht'h is willing to take him under his wing. Will the two win past their troubles and doubts and see the potential for a once-in-a-lifetime partnership?
Tash Hearts Tolstoy by Kathryn Ormsbee
After a shout-out from one of the Internet's superstar vloggers, Natasha "Tash" Zelenka finds herself and her obscure, amateur web series, Unhappy Families, thrust into the limelight: She's gone viral.
Her show is a modern adaptation of Anna Karenina—written by Tash's literary love Count Lev Nikolayevich "Leo" Tolstoy. Tash is a fan of the forty thousand new subscribers, their gushing tweets, and flashy Tumblr GIFs. Not so much the pressure to deliver the best web series ever.
And when Unhappy Families is nominated for a Golden Tuba award, Tash's cyber-flirtation with Thom Causer, a fellow award nominee, suddenly has the potential to become something IRL—if she can figure out how to tell said crush that she's romantic asexual.
Tash wants to enjoy her newfound fame, but will she lose her friends in her rise to the top? What would Tolstoy do?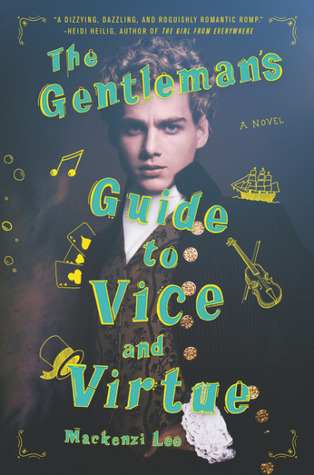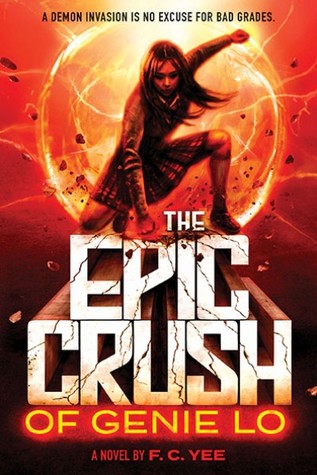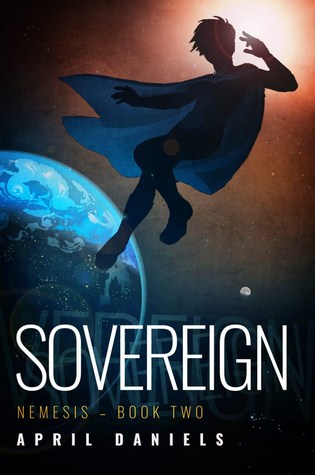 The Gentleman's Guide to Vice and Virtue by Mackenzi Lee
Henry "Monty" Montague was born and bred to be a gentleman, but he was never one to be tamed. The finest boarding schools in England and the constant disapproval of his father haven't been able to curb any of his roguish passions—not for gambling halls, late nights spent with a bottle of spirits, or waking up in the arms of women or men.
But as Monty embarks on his Grand Tour of Europe, his quest for a life filled with pleasure and vice is in danger of coming to an end. Not only does his father expect him to take over the family's estate upon his return, but Monty is also nursing an impossible crush on his best friend and traveling companion, Percy.
Still it isn't in Monty's nature to give up. Even with his younger sister, Felicity, in tow, he vows to make this yearlong escapade one last hedonistic hurrah and flirt with Percy from Paris to Rome. But when one of Monty's reckless decisions turns their trip abroad into a harrowing manhunt that spans across Europe, it calls into question everything he knows, including his relationship with the boy he adores.
The Epic Crush of Genie Lo by F.C. Yee
She annihilates standardized tests and the bad guys.
Genie Lo is one among droves of Ivy-hopeful overachievers in her sleepy Bay Area suburb. You know, the type who wins. When she's not crushing it at volleyball or hitting the books, Genie is typically working on how to crack the elusive Harvard entry code.
But when her hometown comes under siege from hellspawn straight out of Chinese folklore, her priorities are dramatically rearranged. Enter Quentin Sun, a mysterious new kid in class who becomes Genie's self-appointed guide to battling demons. While Genie knows Quentin only as an attractive transfer student with an oddly formal command of the English language, in another reality he is Sun Wukong, the mythological Monkey King incarnate—right down to the furry tale and penchant for peaches.
Suddenly, acing the SATs is the least of Genie's worries. The fates of her friends, family, and the entire Bay Area all depend on her summoning an inner power that Quentin assures her is strong enough to level the very gates of Heaven. But every second Genie spends tapping into the secret of her true nature is a second in which the lives of her loved ones hang in the balance.
Batwoman: Hydrology by Williams, Blackman, Reeder, Friend & Stewart
As a part of the acclaimed DC Comics—The New 52 event of September 2011, Batwoman's new series finally begins! The creative team of J.H. Williams III and W. Haden Blackman launch the ongoing Batwoman series, as Batwoman (a.ka. Kate Kane) faces deadly new challenges in her war against Gotham City's underworld–and new trials in her personal life.Who or what is stealing children from the barrio, and for what vile purpose? Will Kate train her cousin, Bette Kane (a.k.a. Flamebird), as her new sidekick? How will she handle unsettling revelations about her father, Colonel Jacob Kane? And why is a certain government agency suddenly taking an interest in her? These are some of the questions that will be answered in this long-awaited series!
Hamilton's Battalion by Milan, Cole & Lerner
Love in the time of Hamilton…
On October 14, 1781, Alexander Hamilton led a daring assault on Yorktown's defenses and won a decisive victory in America's fight for independence. Decades later, when Eliza Hamilton collected his soldiers' stories, she discovered that while the war was won at Yorktown, the battle for love took place on many fronts…
PROMISED LAND by Rose Lerner
Donning men's clothing, Rachel left her life behind to fight the British as Corporal Ezra Jacobs–but life catches up with a vengeance when she arrests an old love as a Loyalist spy.
At first she thinks Nathan Mendelson hasn't changed one bit: he's annoying, he talks too much, he sticks his handsome nose where it doesn't belong, and he's self-righteously indignant just because Rachel might have faked her own death a little. She'll be lucky if he doesn't spill her secret to the entire Continental Army.
Then Nathan shares a secret of his own, one that changes everything…
THE PURSUIT OF… by Courtney Milan
What do a Black American soldier, invalided out at Yorktown, and a British officer who deserted his post have in common? Quite a bit, actually.
* They attempted to kill each other the first time they met.
* They're liable to try again at some point in the five-hundred mile journey that they're inexplicably sharing.
* They are not falling in love with each other.
* They are not falling in love with each other.
* They are…. Oh, no.
THAT COULD BE ENOUGH by Alyssa Cole
Mercy Alston knows the best thing to do with pesky feelings like "love" and "hope": avoid them at all cost. Serving as a maid to Eliza Hamilton, and an assistant in the woman's stubborn desire to preserve her late husband's legacy, has driven that point home for Mercy—as have her own previous heartbreaks.
When Andromeda Stiel shows up at Hamilton Grange for an interview in her grandfather's stead, Mercy's resolution to live a quiet, pain-free life is tested by the beautiful, flirtatious, and entirely overwhelming dressmaker.
Andromeda has staid Mercy reconsidering her worldview, but neither is prepared for love—or for what happens when it's not enough.
Only nine months after her debut as the superhero Dreadnought, Danny Tozer is already a scarred veteran. Protecting a city the size of New Port is a team-sized job and she's doing it alone. Between her newfound celebrity and her demanding cape duties, Dreadnought is stretched thin, and it's only going to get worse.
When she crosses a newly discovered billionaire supervillain, Dreadnought comes under attack from all quarters. From her troubled family life to her disintegrating friendship with Calamity, there's no lever too cruel for this villain to use against her.
She might be hard to kill, but there's more than one way to destroy a hero. Before the war is over, Dreadnought will be forced to confront parts of herself she never wanted to acknowledge.
And behind it all, an old enemy waits in the wings, ready to unleash a plot that will scar the world forever.
What books are you wanting to get your hands on?