Hosted by the lovely people over at The Broke and the Bookish. You know that saying about 'it's a nice place but I wouldn't want to live there'? Yeah, sometimes that's what I think while reading books because the setting is just so brilliant but to live there I'd have to change so much of my life that, well, I'm rather change-phobic. But, a visit? A vacation? Sign me up!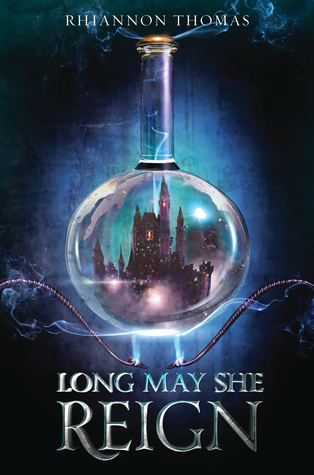 Hollow World by Michael J. Sullivan
Location: A utopia city inside the Earth.
Long May She Reign by Rhiannon Thomas
Location: Moderately typical fantasy with a science nerd teenager as Queen.
Lord of the White Hell by Ginn Hale
Location: (second book) Middle-Eastern influenced country where the woman are the heads of the family.
Location: (second book) Technologically absent world akin to Victorian England.
The Cloud Roads by Martha Wells
Location: (specifically) Tree homes and floating islands.
Strange Fortune by Josh Lanyon
Location: India (I think) influenced fantasy setting.
Rebel Mechanics by Shanna Swendsen
Location: Steampunk/magicpunk east-coast U.S. during the time of the Revolutionary War.
Location: (book two) Faerie land wherein we have steampunk magitek.
Toads and Diamonds by Heather Tomlinson
Location: India inspired fantasy with elements of magic.
The Stepsister Scheme by Jim C. Hines
Location: A fantasy setting with an 'all the myths were true' fairy tale element.
What book locations would you like to visit?