Hosted at the Goodreads group: Top 5 Wednesday.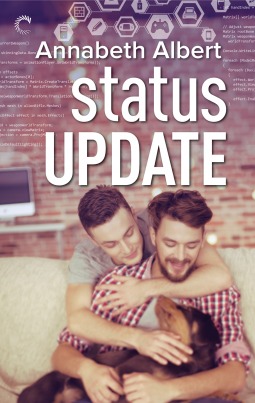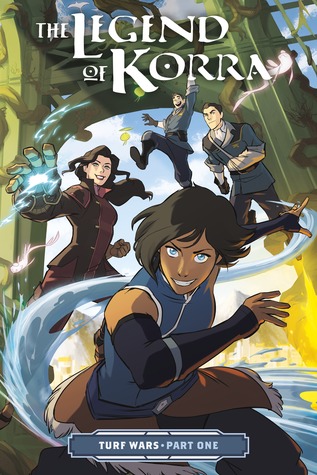 Status Update by Annabeth Albert
As someone that has wrestled with her sexuality and her religion – and how the hell the two can ever meet – the character of Noah Walters is very close to my heart. He was raised in a very traditional (re: bigoted) Christian family, in a very traditional part of the country, went to a very traditional college and now teaches at a very traditional college. He is so far in the closet he denies there is even a closet. This wasn't always an easy book to read – especially when Noah was determined to give up on his chance at real, true happiness just because it was with a guy – but it was also cathartic and helped me in so many ways. (Besides, Adrian has a gluten allergy like me!)
I'm always on the look out for diversity in books that aren't issues books. I especially love diversity in my spec. fiction. The problem I run into often though, is that so many books are grittier that what I personally want to read – and if the book has diversity it's automatically that much grittier. So it is always nice for me to come across those few books that feature diversity, found families and that have some gritty things, but that are over all, happy books about good triumphing in the end.
Turf Wars by Michael Dante DiMartino
This might be kind of weird, even having this book on here, but, I have to admit, I'm glad Korra's story isn't over and…well, I am super happy to see Korrasami! (And I gotta say, lately I've been desperately wanting more books that have an already established romance in them and just seeing how the people work together. Korra and Asami? They work together wonderfully!)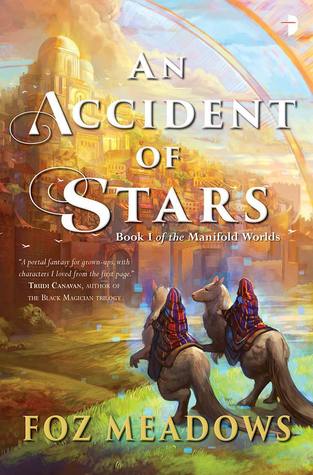 Hollow World by Michael J. Sullivan
While this book is about many things: personal identity/individuality, gender fluidity/neutrality, aging, religion, depression – to me, the book was ultimately about loving some one and it not mattering if they were the same as you or different. Loving someone just because they're them and you're you and I still want to hug this book.
An Accident of Stars by Foz Meadows
There are so many things I love about this book. The depiction of women, the depiction of POC, the depiction of an aromantic character that's in a poly relationship, the depiction of a trans-woman, the depiction of a f/f romance, the acknowledgement that if you see a wrong being committed and do nothing, you're condoning the behavior. I just love everything about this book and that has left me terrified of the sequel because I have this voice saying 'what if it's not as good?'
What books are you thankful for?