Music is so important to me, just like books. I hate sitting in silence and I can often be found 'singing' some song that's currently in my head. (I say 'singing' because I have been told I can't carry a tune – but that was said by my brother who'd say that no matter what I sounded like. And no one else has ever said anything to me about my singing.)
Anyway, the tag comes from Katesbookdate but I found it over at The Regal Critiques.
MY JAM
A song you MUST listen to every time it comes on, no matter how old or how many times you've listened to it.
So, this is actually a fairly new song, but I hear it all the time on the radio, listen to it a lot from my iTunes library and absolutely LOVE it. It is one of the few new songs that I ALWAYS stop to listen to.
A book you'll never get sick of.
I don't reread books like I want to. As much as I say I want to and am going to, I'm always afraid that I'll no longer love a book I used to love. But I think the Books of the Raksura series by Martha Wells is probably one series that I'll always adore.
THROWBACK
A song that reminds you of the cringiest time of your life.
I went through several phases in my music journey. First, it was, like most kids, whatever my family listened to. (Country & Western) Then it became the new pop music. (*NSYNC) Then it became classic rock, and that was the time that I just think my life was the biggest mess. Do note, though I've moved on and now listen to whatever sounds good (though I'm mostly a fan of rock) I still like some of the classic rock and this song is one I enjoy. But whenever I hear it, it's like instantly transported to cringe-ville.
A book that also reminds you of this time, or just something you wouldn't like as much if you picked it up for the first time now.
This was around the time I had just gotten into fantasy books and…well, these books (mostly Dragonlance, especially Weis/Hickman) do kind of make me cringe.
Replay
A recent song you have on repeat right now.
I have two that I have literally played on repeat in iTunes.
I love this song so, so much. It's just incredibly catchy and I love the chorus beyond anything.
I love Lindsey Stirling's music (she has re-awoken my want to learn to play violin) and I love Andrew McMahon's quirky music. And this song is just ❤
A recent favorite book.
This book is one of two that I credit for getting me out of a two month long reading slump, so, yeah. I adore this series and it just keeps getting better and better. A magic/steampunk flavored Revolutionary War with one of the sweetest YA couples ever.
GETS ME
This song IS ME.
That… all depends on my mood at the moment. I don't think I've ever listened to a song and said: this song is me – but this song, yeah, I think does a pretty good job of 'getting me'.
This book is me in book form.
How can a book be you? I mean, I've read books that are perfect for me, but…that's not this. However, I WANT to be Prudence. She's awesome and kick-butt and such a free spirit that has amazing adventures with some of the best friends imaginable. Yeah. I want to be her.
WUT
Weird but I like it.
You're welcome. Seriously, this song has a terrible habit of getting stuck in my head. And it is so different from my usual music and just a strange song to start with.
A unique book that stuck out to you for whatever reason.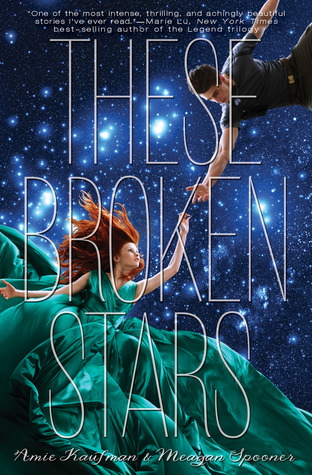 There is so much about this book that's unique to me. The writing style is so different than what I usually read, and there are several moments that were very…strange. Yes, that's a good word for several plot points: strange. (But I did enjoy it a lot.)
LET'S GO
Best pump up song (for workouts or just life).
A lot of my favorite songs have a kind of a you can't beat me down vibe, but this one is probably my current favorite. And every time I hear it I just become so energized.
A book that inspired you.
*Shifty eyes* Do I totally read the wrong books? Because, I'm searching, but I'm not finding any book that 'inspires' me. I kind of want to put this book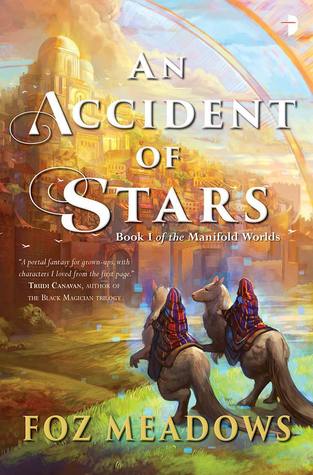 because it kind of does inspire me – because of how strong the women are and my cold dead, shriveled up little heart was warmed by their strength.
CHILL
Favorite chill, relaxing song.
I could choose absolutely anything of Sara's, because I love all her music so much and so much of it has such a relaxing vibe. (Especially compared to what else I listen to.) But this song just feels like calm fall days to me.
A book you'd curl up and read on a rainy day.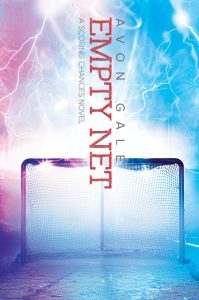 What's so funny is that on rainy days, I either want a thick, chunky fantasy or a sweet romance. So, I'll go with either Theft of Swords which is the first in one of my favorite fantasy series or Empty Net which is one of my favorite contemporary romances (and it deals with things like eating disorders and abuse).
ADDICTING
Guilty pleasure song.
I so do not like the term 'guilty pleasure'. I mean, I don't think you should feel guilty for liking a book/song/show whatever. Especially not for silly reasons like it's not cool enough or deep enough or something enough to satisfy everyone else. However…
I know the music from Power Rangers will never win any awards, but they are such fun. And I had to go with this one because when I told my brother I liked this song, he was surprised.
A guilty pleasure/trashy/fast/light read.
I'm not ashamed of any of the books I read. There are, however, those books that I either don't read around my family or I read on kindle so they don't see what I'm reading. This is not because I'm ashamed of them, but because I don't want to deal with the conversation that'll come from it. While the main books this happens with are LGBT romances that look like LGBT romances, it also happens with some of the more 'bodice ripper' looking romances as well as the Harry Potter books. (If my father knew what they were, he'd probably throw a fit.) That being said:
This book works rather well as being something I can't read around my family (okay, my parents) because of the cover and something that is truly a fast, easy read.
NOSTALGIA
A throwback you look back on fondly.
It took me awhile to enter a place where I could look back at some of the music I used to like and not go 'why?' and instead admit that some of it was actually quite good. This song is one of those examples.
A book you read forever ago that you look back on fondly or reminds you of a happy childhood time.
So, as a youngster, I was super interested in Egyptology. (Still am, but I can't imagine there's a lot of twelve year olds that want to got to college to become an Egyptologist.) And this was one of the books that fed that fascination.
Finally got this tag finished! It's embarrassing how long I'd been working on it and it was just sitting there, unfinished. I tag anyone that's interested in doing this!