Hosted at the Goodreads group: Top 5 Wednesday. It's kind of neat that just last month To Ten Tuesday had a topic on current book crushes and now Top Five Wednesday is doing nostalgic ones. (Side note: I couldn't actually come up with five.)
Sherlock Holmes series by Sir Arthur Conan Doyle
Character: Sherlock Holmes
This was actually my first ever crush on a book character. To be honest, I was quite probably too young to be reading these stories, but I loved them and developed the biggest crush on Holmes. (It has halfway lasted to this day, interestingly enough. But now I mostly get my Holmes and Watson fix from Elementary.)
Dragons of Autumn Twilight by Weis & Hickman
Character: Raistlin Majere
This comes from my first foray into fantasy books (thanks to my brother) and I totally fell in love with Raist. I can no longer read these stories, but I am almost positive I'd still love him as much as I did back in the day.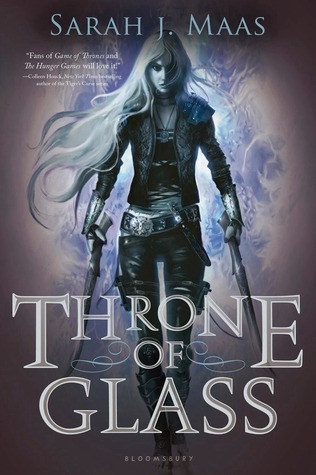 Night of the Long Shadows by Paul Crilley
Character: Abraxis Wren
You know, I keep thinking I should re-read these books. Anyway, Wren is actually, now that I think about it, a lot like Holmes. And, unsurprising, I liked him quite a bit.
Throne of Glass by Sarah J. Maas
Character: Celaena Sardothian
This is tempered with some bitterness because while I loved Celaena in the first book (and she just might have been the first female bookish crush I developed) I kind of grew to HATE her in the second. And will never read anymore. But, while what we had was fleeting, it was so fun while it lasted.
I told you I couldn't come up with five. Honestly, I've impressed myself that I came up with four characters that I can actually remember I had a crush on. Who do you have a nostalgic crush on?