Hosted by the lovely people over at The Broke and the Bookish. This was not an easy topic for me. The fact is, I tend to not think about things like this when I'm reading books – watching anime shows, though, this is something I often think about. I nearly twisted this around and made this people that would be bad leaders, but that list might have even been more difficult.
The Cloud Roads by Martha Wells
Leader: Pearl
Just based on the first couple books of this series, Pearl isn't a good leader. She's grieving and pushing aside her responsibilities and causing strife among her people. Which is why it's so great to see her develop into an amazing leader that cares about her people – even if she does get impatient with them – over the course of the series.
Age of Myth by Michael J. Sullivan
Leader: Persephone
Persephone is far from my favorite character in this series, but she is such an awesome leader. She cares about her people, she's smart and thinks outside the box and she's great at motivating people and getting them to work together.
Leader: Reese
Reese is the kind of person I'd leap at the chance to follow. She cares about her 'family' – though early on she's more likely to cut her own tongue out than admit it – and they get into some of the most terrible scrapes ever.
The Stepsister Scheme by Jim C. Hines
Leader: Queen Bea
Imagine if Charlie from Charlie's Angels was a totally badass Queen that gathered up the heroines from various fairytales to form her own secret service. Yeah, that about sums up Bea. She saved several of her girls from bad situations and is just such a kind, strong person that she'd be great to follow.
Daybreak Rising by Kiran Oliver
Leader: Celosia
I don't think she's an obvious choice because Celosia is what happens when the chosen one fails. People kind of hate her because she was supposed to save the world and she didn't. What she did, though, was pick herself up, go back to work for the people she'd failed, even though she gets hatred thrown at her a lot. She doesn't quit and I think that's one of the things that her team started to respond to.
Rebel Mechanics by Shanna Swendson
Leader: Henry
While Henry isn't the leader of the rebellion, he leads his own cell of friends. The best part is that he is basically leading them against his own peers. He's smart and definitely not the most cautious, but he's also determined and has a lot of bad ideas.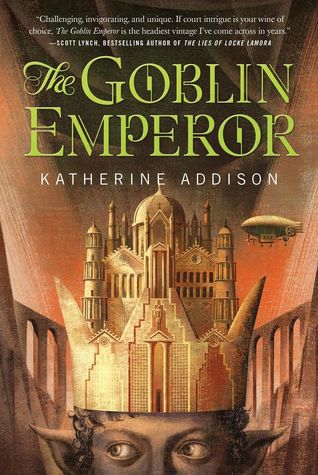 Leader: Torin
As a member of the military with the rank of Gunnery Sergeant, she not exactly the 'leader' in name – but she rides heard on both her subordinates and her inexperienced superiors. She's tough and truly cares about her people and will do her damnedest to make sure her people survive. (They usually don't so, knowing my luck, I'd be a dead body if I followed her.)
The Goblin Emperor by Katherine Addison
Leader: Maia
Imagine if you're the bastard son of the king, you've been disinherited and packed off to live with unpleasant relatives and no one – least of all you – expect you to rule. And then a few deaths mean you are next in line to the throne. That's what happened to Maia. He's totally out of his depth, not used to the court politics and manages to keep his kind, warm heart and make friends. And, honestly, with a king like him, the nation would be looking up.
The Palace Job by Patrick Weekes
Leader: Loch
I do like to get into trouble, so this leader of a group of thieves would be the perfect person to follow. Loch's ideas are not always the most well thought out, and sometimes she causes more trouble than she solves, but she's so lively and cares about her team without being mothering that following her would be great.
So, what leaders would you follow? What sort of list did you do this week?