While there aren't many books I'm excited for this month, I know I'll be buying at least three of the four. The fourth one, I'll be waiting for reviews before I completely decide. And I'm making a pretty decent bet that at least two of them I'll be buying ASAP.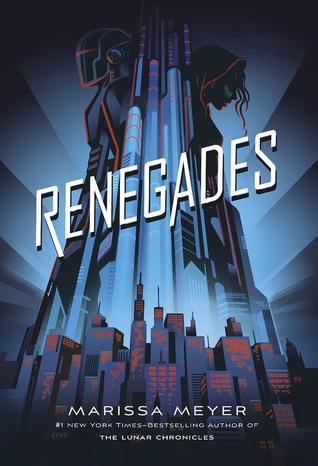 Romancing the Werewolf by Gail Carriger
Releases November 5th
Werewolf in trouble…
Biffy, newly minted Alpha of the London Pack, is not having a good Christmas. His Beta abandoned him, his werewolves object to his curtain choices, and someone keeps leaving babies on his doorstep.
Professor Randolph Lyall returns home to London after twenty years abroad, afraid of what he might find. With his pack in chaos and his Alpha in crisis, it will take all his Beta efficiency to set everything to rights. Perhaps, in the process, he may even determine how to mend his own heart.
New York Times bestselling author Gail Carriger presents a charming gay love story set in her popular steampunk Parasolverse. Featuring the long-awaited reunion between everyone's favorite quietly capable Beta and the werewolf Alpha dandy who let him slip away. This sweet romance is full of unexpected babysitting, holiday decorations, and no small amount of pining.
Delicate Sensibilities?
Contains men who love other men and have waited decades to do so.
Wait, where does this one fit?
The Supernatural Society novellas stand alone and may be read in any order. But if you're a stickler, this story chronologically follows Imprudence and ties specifically to events in Timeless. Look for surprise appearances from popular side characters and the occasional strategic application of italics.
While I love Carriger's writing, I have fallen dreadfully behind with her romance novellas. I should buy this one, the previous one (wherein the delightful Genevieve finally gets herself a girlfriend) and the one connected to the Finishing School series at the same time. And then spend a weekend reading them. *sigh* I wouldn't be surprised if I do.
Releases November 7th
Secret Identities.
Extraordinary Powers.
She wants vengeance. He wants justice.
The Renegades are a syndicate of prodigies—humans with extraordinary abilities—who emerged from the ruins of a crumbled society and established peace and order where chaos reigned. As champions of justice, they remain a symbol of hope and courage to everyone…except the villains they once overthrew.
Nova has a reason to hate the Renegades, and she is on a mission for vengeance. As she gets closer to her target, she meets Adrian, a Renegade boy who believes in justice—and in Nova. But Nova's allegiance is to a villain who has the power to end them both.
And this is the book I'm just not sure about. I mean, I loved The Lunar Chronicles (note the past tense, because I'm not sure I still love them) and won't touch Heartless for anything. But this is superheroes. I mean, c'mon. Of course I want it. I think I do, anyway. Maybe. (And this is my usual thought process with this book.)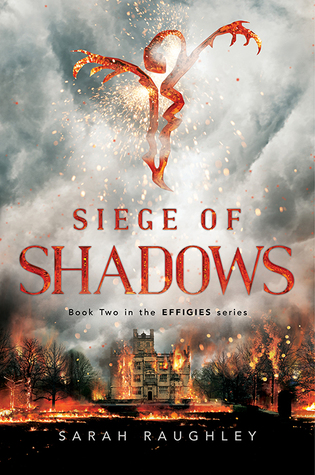 Terminal Alliance by Jim. C Hines
Releases November 7th
In his hilarious new sci-fi series, Jim C. Hines introduces the unlikely heroes that may just save the galaxy: a crew of space janitors.
The Krakau came to Earth to invite humanity into a growing alliance of sentient species. However, they happened to arrive after a mutated plague wiped out half the planet, turned the rest into shambling, near-unstoppable animals, and basically destroyed human civilization. You know—your standard apocalypse.
The Krakau's first impulse was to turn around and go home. (After all, it's hard to have diplomatic relations with mindless savages who eat your diplomats.) Their second impulse was to try to fix us. Now, a century later, human beings might not be what they once were, but at least they're no longer trying to eat everyone. Mostly.
Marion "Mops" Adamopoulos is surprisingly bright (for a human). As a Lieutenant on the Earth Mercenary Corps Ship Pufferfish, she's in charge of the Shipboard Hygiene and Sanitation team. When a bioweapon attack wipes out the Krakau command crew and reverts the rest of the humans to their feral state, only Mops and her team are left with their minds intact.
Escaping the attacking aliens—not to mention her shambling crewmates—is only the beginning. Sure, Mops and her team of space janitors and plumbers can clean the ship as well as anyone, but flying the damn thing is another matter.
As they struggle to keep the Pufferfish functioning and find a cure for their crew, they stumble onto a conspiracy that could threaten the entire alliance… a conspiracy born from the truth of what happened on Earth all those years ago.
I'll be honest, this is not my usual sort of book – but I adore the author. I think he is truly a wonderful person and I've at least liked all his books that I've read. (Actually love most of them, and this books sound like more my type that the book/s of his that I merely 'like'.)
Siege of Shadows by Sarah Raughley
Releases November 21st
There's nowhere to hide.
Not when you're an Effigy. No matter where they go, Maia and the other Effigies can't escape the eyes of the press—especially not after failing to capture Saul, whose power to control the monstrous Phantoms has left the world in a state of panic. It's been two months since Saul's disappearance, and there's still no sign of him, leaving the public to wonder whether the Sect—and the Effigies—are capable of protecting anyone.
When Saul suddenly surfaces in the middle of the Sahara desert, the Sect sends Maia and her friends out after him. But instead of Saul, they discover a dying soldier engineered with Effigy-like abilities. Even worse, there may be more soldiers like him out there, and it looks like the Effigies are their prime targets.
Yet the looming danger of Saul and this mysterious new army doesn't overshadow Maia's fear of the Sect, who ordered the death of the previous Fire Effigy, Natalya. With enemies on all sides and the world turning against them, the Effigies have to put their trust in each other—easier said than done when secrets threaten to tear them apart.
I pretty much love the first book in the series and this one shows signs of being even better. I am beyond excited for this book. I cannot wait to see what happens next and how these girls continue to grow and develop both as fighters and as people!
What books have you excited this month?