Last month I made a TBR and, much to my own surprise, I tried to read each of the books on it. I say 'tried' because three were DNFs – of course, the other three were five stars reads, so I guess that balances out. It was actually kind of nice, too, to have at least a rough guideline for what I was going to read, so I decided to do it again this month. (I'll probably keep this up until it quits being useful, so we'll see how long it lasts.)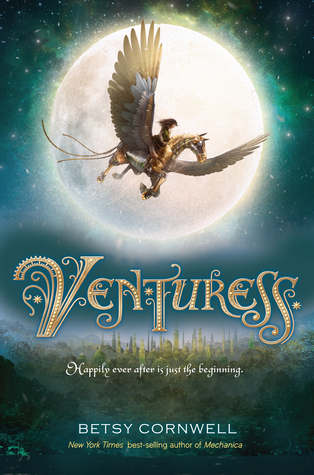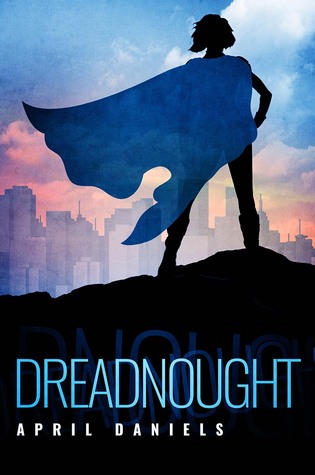 Eli Monpress is clever, he's determined, and he's in way over his head.
First rule of thievery: don't be a hero. When Eli broke the rules and saved the Council Kingdoms, he thought he knew the price, but resuming his place as the Shepherdess's favorite isn't as simple as bowing his head. Now that she has her darling back, Benehime is setting in motion a plan that could destroy everything she was created to protect, and even Eli's charm might not be enough to stop her. But Eli Monpress always has a plan, and with disaster rapidly approaching, he's pulling in every favor he can think of to make it work, including the grudging help of the Spirit Court's new Rector, Miranda Lyonette.
But with the world in panic, the demon stirring, and the Lord of Storms back on the hunt, it's going to take more than luck and charm to pull Eli through this time. He's going to have to break a few more rules and work with some old enemies if he's going to survive.
I won't even talk about how many years I've been working on this series. Let's just say that I was reading a book a year and now it's just time to finish the series. I hope this book is better for me than the previous one, because that one…I really didn't enjoy much at all.
Happily ever after is just the beginning.
Nicolette's Cinderella story is over, and she's finally living her own fairy tale happy ending. She's a successful inventor now, free of her horrible stepfamily, and content in her loving friendship with Caro, a palace servant, and Fin, the prince of Esting.
Then she receives a message from her long-lost housekeeper, now a revolutionary, begging her to bring the prince to Faerie for a diplomatic meeting. Nicolette fears a trap, but decides that the chance to end the bloody war waged by their kingdom is worth the risk.
Together with Fin and Caro, she ventures across the monster-filled ocean to the lush continent she's always dreamed of visiting. There, mechanical armies and dark magic await as they uncover devastating secrets about the past and fight for a real, lasting happily-ever-after for two troubled countries—and themselves.
I adored the first book in this duology and I have been so excited/terrified to read this book. I am quite looking forward to how the relationship is handled, because I'm feeling very strong hints that it's somewhat poly and I really am looking forward to that.
Danny Tozer has a problem: she just inherited the powers of Dreadnought, the world's greatest superhero.
Until Dreadnought fell out of the sky and died right in front of her, Danny was trying to keep people from finding out she's transgender. But before he expired, Dreadnought passed his mantle to her, and those secondhand superpowers transformed Danny's body into what she's always thought it should be. Now there's no hiding that she's a girl.
It should be the happiest time of her life, but Danny's first weeks finally living in a body that fits her are more difficult and complicated than she could have imagined. Between her father's dangerous obsession with "curing" her girlhood, her best friend suddenly acting like he's entitled to date her, and her fellow superheroes arguing over her place in their ranks, Danny feels like she's in over her head.
She doesn't have much time to adjust. Dreadnought's murderer—a cyborg named Utopia—still haunts the streets of New Port City, threatening destruction. If Danny can't sort through the confusion of coming out, master her powers, and stop Utopia in time, humanity faces extinction.
I love superheroes and this book caught my attention even before I found out Danny was a trans girl. I am cautiously excited for this book because it hits so many of my wants in books. The good news is that I've heard from trans people that this book handles it well, so that's got me even more hopeful that this book won't crash and burn.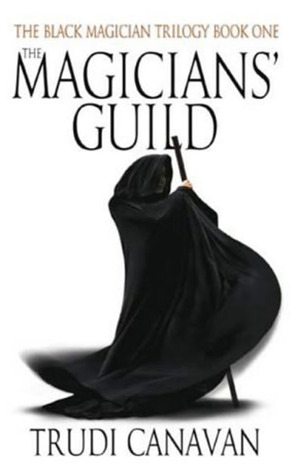 Magicians' Guild by Trudi Canavan
"We should expect this young woman to be more powerful than our average novice, possibly even more powerful than the average magician."
This year, like every other, the magicians of Imardin gather to purge the city of undesirables. Cloaked in the protection of their sorcery, they move with no fear of the vagrants and miscreants who despise them and their work-—until one enraged girl, barely more than a child, hurls a stone at the hated invaders…and effortlessly penetrates their magical shield.
What the Magicians' Guild has long dreaded has finally come to pass. There is someone outside their ranks who possesses a raw power beyond imagining, an untrained mage who must be found and schooled before she destroys herself and her city with a force she cannot yet control.
Even though this was the kind of book I used to read all the time, it sounds a little too 'typical' fantasy for me to really love now. I need to at least give it a shot – and I might be pleasantly surprised.
Isaac Vainio's life was almost perfect. He should have known it couldn't last.
Living and working as a part-time librarian in Michigan's Upper Peninsula, Isaac had finally earned the magical research position he dreamed of with Die Zwelf Portenære, better known as the Porters. He was seeing a smart, fun, gorgeous dryad named Lena Greenwood. He had been cleared by Johannes Gutenberg to do libriomancy once again, to reach into books and create whatever he chose from their pages. Best of all, it had been more than two months since anything tried to kill him.
And then Isaac, Lena, and Porter psychiatrist Nidhi Shah are called to the small mining town of Tamarack, Michigan, where a pair of septuagenarian werewolves have discovered the brutally murdered body of a wendigo.
What begins as a simple monster-slaying leads to deeper mysteries and the discovery of an organization thought to have been wiped out more than five centuries ago by Gutenberg himself. Their magic rips through Isaac's with ease, and their next target is Lena Greenwood.
They know Lena's history, her strengths and her weaknesses. Born decades ago from the pages of a pulp fantasy novel, she was created to be the ultimate fantasy woman, shaped by the needs and desires of her companions. Her powers are unique, and Gutenberg's enemies mean to use her to destroy everything he and the Porters have built. But their plan could unleash a far darker power, an army of entropy and chaos, bent on devouring all it touches.
The Upper Peninsula is about to become ground zero in a magical war like nothing the world has seen in more than five hundred years. But the more Isaac learns about Gutenberg and the Porters, the more he questions whether he's fighting for the right cause.
One way or another, Isaac must find a way to stop a power he doesn't fully understand. And even if he succeeds, the outcome will forever change him, the Porters, and the whole world.
This book is an oddity for me: I'm reading the series more to support the author than or the series itself. Now, there's nothing wrong with it, at least the first book 😉 – but urban fantasy isn't really my cup of tea. I'm hoping I fall in love with this book though, because there's certain things I do adore in the series. (And this book does have a poly relationship in it, so I'm super excited to see how it works.)
The Magpie Lord by K.J. Charles
A lord in danger. A magician in turmoil. A snowball in hell.
Exiled to China for twenty years, Lucien Vaudrey never planned to return to England. But with the mysterious deaths of his father and brother, it seems the new Lord Crane has inherited an earldom. He's also inherited his family's enemies. He needs magical assistance, fast. He doesn't expect it to turn up angry.
Magician Stephen Day has good reason to hate Crane's family. Unfortunately, it's his job to deal with supernatural threats. Besides, the earl is unlike any aristocrat he's ever met, with the tattoos, the attitude… and the way Crane seems determined to get him into bed. That's definitely unusual.
Soon Stephen is falling hard for the worst possible man, at the worst possible time. But Crane's dangerous appeal isn't the only thing rendering Stephen powerless. Evil pervades the house, a web of plots is closing round Crane, and if Stephen can't find a way through it—they're both going to die.
I finally gave in and bought this book, then it wound up on my Fall TBR almost immediately. It sounds like it'll be really fun and it's been awhile since I've read anything historical/fantasy hodge podge.
Have you read any of these books? Love to hear what you thought of them if you have – and I'd love to know if you want to read any of them!