Hosted by the lovely people over at The Broke and the Bookish. I am most assuredly not a fan of horror. That's not to say that I don't like atmospheric reads, because I do, and Halloween is the prefect time to read something delightfully creepy. Now, I personally didn't find any of these books 'horror' but if you're a scaredy cat, proceed with caution!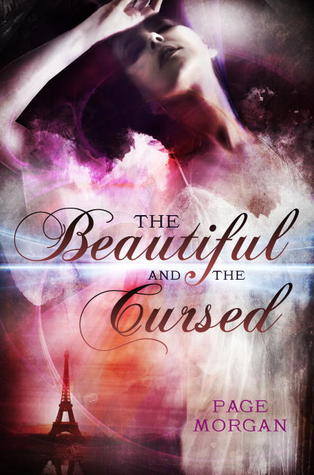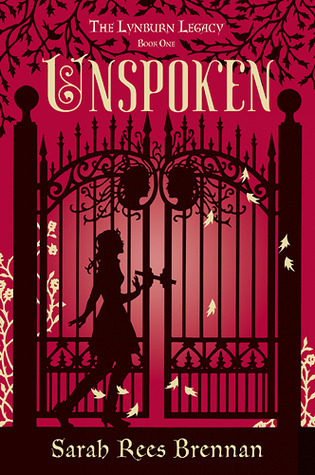 The Beautiful and the Cursed by Page Morgan
After a bizarre accident, Ingrid Waverly is forced to leave London with her mother and younger sister, Gabby, trading a world full of fancy dresses and society events for the unfamiliar city of Paris.
In Paris there are no grand balls or glittering parties, and, disturbingly, the house Ingrid's twin brother, Grayson, found for them isn't a house at all. It's an abandoned abbey, its roof lined with stone gargoyles that could almost be mistaken for living, breathing creatures.
And Grayson has gone missing.
No one seems to know of his whereabouts but Luc, a devastatingly handsome servant at their new home.
Ingrid is sure her twin isn't dead—she can feel it deep in her soul—but she knows he's in grave danger. It will be up to her and Gabby to navigate the twisted path to Grayson, a path that will lead Ingrid on a discovery of dark secrets and otherworldly truths. And she'll learn that once they are uncovered, they can never again be buried.
The Night Parade by Kathryn Tanquary
The last thing Saki Yamamoto wants to do for her summer vacation is trade in exciting Tokyo for the antiquated rituals and bad cell reception of her grandmother's village. Preparing for the Obon ceremony is boring. Then the local kids take an interest in Saki and she sees an opportunity for some fun, even if it means disrespecting her family's ancestral shrine on a malicious dare.
But as Saki rings the sacred bell, the darkness shifts. A death curse has been invoked… and Saki has three nights to undo it. With the help of three spirit guides and some unexpected friends, Saki must prove her worth – or say good-bye to the world of the living forever.
Unspoken by Sarah Rees Brennan
Kami Glass loves someone she's never met… a boy she's talked to in her head ever since she was born. She wasn't silent about her imaginary friend during her childhood, and is thus a bit of an outsider in her sleepy English town of Sorry-in-the-Vale. Still, Kami hasn't suffered too much from not fitting in. She has a best friend, runs the school newspaper, and is only occasionally caught talking to herself. Her life is in order, just the way she likes it, despite the voice in her head.
But all that changes when the Lynburns return.
The Lynburn family has owned the spectacular and sinister manor that overlooks Sorry-in-the-Vale for centuries. The mysterious twin sisters who abandoned their ancestral home a generation ago are back, along with their teenage sons, Jared and Ash, one of whom is eerily familiar to Kami. Kami is not one to shy away from the unknown—in fact, she's determined to find answers for all the questions Sorry-in-the-Vale is suddenly posing. Who is responsible for the bloody deeds in the depths of the woods? What is her own mother hiding? And now that her imaginary friend has become a real boy, does she still love him? Does she hate him? Can she trust him?
Ella, the Slayer by A.W. Exley
The flu pandemic of 1918 took millions of souls within a few short weeks.
Except it wasn't flu, and death gave them back.
Seventeen-year-old Ella copes the best she can; caring for her war-injured father, scrubbing the floors, and slaying the undead that attack the locals. Vermin they're called, like rats they spread pestilence with their bite. Ella's world collides with another when she nearly decapitates a handsome stranger, who is very much alive.
Seth deMage, the new Duke of Leithfield, has returned to his ancestral home with a mission from the War Office — to control the plague of vermin in rural Somerset. He needs help; he just didn't expect to find it in a katana-wielding scullery maid.
Working alongside Seth blurs the line between their positions, and Ella glimpses a future she never dreamed was possible. But in overstepping society's boundaries, Ella could lose everything – home, head and her heart…
Agnes Wilkins is standing in front of an Egyptian mummy, about to make the first cut into the wrappings, about to unlock ancient (and not-so-ancient) history.
Maybe you think this girl is wearing a pith helmet with antique dust swirling around her.
Maybe you think she is a young Egyptologist who has arrived in Cairo on camelback.
Maybe she would like to think that too. Agnes Wilkins dreams of adventures that reach beyond the garden walls, but reality for a seventeen-year-old debutante in 1815 London does not allow for camels—or dust, even. No, Agnes can only see a mummy when she is wearing a new silk gown and standing on the verdant lawns of Lord Showalter's estate, with chaperones fussing about and strolling sitar players straining to create an exotic "atmosphere" for the first party of the season. An unwrapping.
This is the start of it all, Agnes's debut season, the pretty girl parade that offers only ever-shrinking options: home, husband, and high society. It's also the start of something else, because the mummy Agnes unwraps isn't just a mummy. It's a host for a secret that could unravel a new destiny—unleashing mystery, an international intrigue, and possibly a curse in the bargain.
Get wrapped up in the adventure . . . but keep your wits about you, dear Agnes.
A Breath of Frost by Alyxandra Harvey
In 1814, three cousins—Gretchen, Emma, and Penelope—discover their family lineage of witchcraft when a binding spell is broken, allowing their individual magical powers to manifest. Now, beyond the manicured gardens and ballrooms of Regency London, an alluring underworld available only to those with power is revealed to the cousins. By claiming their power, the three cousins have accidentally opened the gates to the underworld.
Now ghouls, hellhounds—and most terrifying of all, the spirits of dark witches known as the Greymalkin Sisters—are hunting and killing young debutante witches for their powers. And, somehow, Emma is connected to the murders…because she keeps finding the bodies.
Can the cousins seal the gates before another witch is killed…or even worse, before their new gifts are stripped away?
(LOL All YA. (Except for one MG.) Probably because I shy away from anything even vaguely horror in adult fiction.)
What I Want to Read for Halloween
The Curse of the Blue Scarab by Josh Lanyon
Who or what is responsible for the gruesome deaths of members of the secret society known as the Order of Osiris?
Dr. Armiston, an irascible, confirmed bachelor who believes in medicine not mysticism, is certain the deaths are only tragic accidents.
The members of the Order of Osiris suspect something more sinister is at work. They profess to believe an ancient curse has been visited upon their society. Handsome and mysterious Captain Maxwell requests Armiston's help.
Tarot cards? Egyptology? Spiritualism? Armiston has little patience with the superficial and silly pastimes of the rich, but he does love a good puzzle. Or could it be that he is more drawn to young Captain Maxwell than he wishes to admit?
Either way, Armiston must solve the secret of the cursed sarcophagus very soon, for Captain Maxwell is the next slated to die…
Rory, the Sleeper by A.W. Exley
Who will awaken the sleeper…?
Ella wants the sleeper to stay undisturbed. Especially since it's Millicent deMage, the first Duchess of Leithfield and a supposed witch who died over three hundred years ago. As Ella learns about the history of Serenity House, she begins to realise the long dead duchess could be the key to understanding the pandemic of vermin.
For the final battle Ella needs a new ally, one forged from an old adversary—Charlotte, her step-sister. Ever since Ella shattered her world and destroyed her family, the young woman has been trying to figure out how to survive. Now, Charlotte is the one woman who can anchor Ella in this world as she does battle in another.
Sometimes the fiercest battles are the ones we fight in our minds. But this might be one fight Ella can't win, and she will be the one put to sleep forever…
Dead Witch Walking by Kim Harrison
All the creatures of the night gather in "the Hollows" of Cincinnati, to hide, to prowl, to party… and to feed.
Vampires rule the darkness in a predator-eat-predator world rife with dangers beyond imagining – and it's Rachel Morgan's job to keep that world civilized.
A bounty hunter and witch with serious sex appeal and an attitude, she'll bring 'em back alive, dead… or undead.
Cursed by the god who shares his name, Seti was an Egyptian king who lost everything; his name, his kingdom, even the man he loved more than anything in the world. For centuries he's waited in a dusty, forgotten sarcophagus, until Logan comes along. Logan is a graduate student who stumbles on Seti in the basement of a museum and accidentally awakens him. Logan figures any way he looks at it, a missing mummy is going to be bad for his career, so he takes Seti with him until he can decide what to do. He doesn't want to be accused to theft, but who's going to believe in a mummy coming back to life? Seti and Logan have a lot more to worry about than the modern day police. There's a group of scientists that want Seti for more than decoration and a vengeful god with an agenda to get Seti gone once and for all. Logan has to deal with all of that, but his biggest problem might just be Seti himself, who's trying hard to get into Logan's pants, and his heart.
Got any non-horror Halloween books to recommend to me?