In my search of more blog posts, I decided to revitalize an old meme I used to do. It can be found at the Goodreads group Top 5 Wednesday. Truthfully, I don't know how long I'll manage to do this, but this weeks topic sounded especially fun.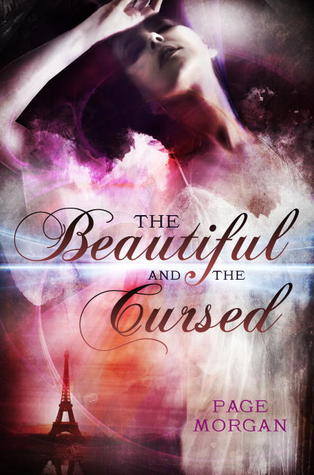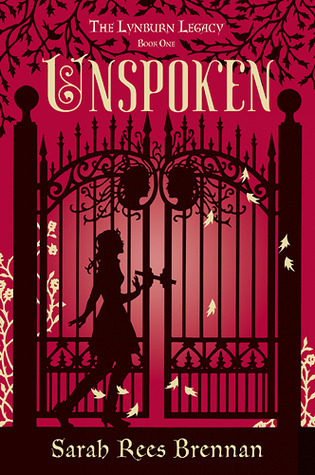 The Beautiful and the Cursed by Page Morgan
After a bizarre accident, Ingrid Waverly is forced to leave London with her mother and younger sister, Gabby, trading a world full of fancy dresses and society events for the unfamiliar city of Paris.
The 'bizarre accident'? Ingrid Waverly sets the ballroom curtains on fire. With her mind.
A Breath of Frost by Alyxandra Harvey
In 1814, three cousins—Gretchen, Emma, and Penelope—discover their family lineage of witchcraft when a binding spell is broken, allowing their individual magical powers to manifest. Now, beyond the manicured gardens and ballrooms of Regency London, an alluring underworld available only to those with power is revealed to the cousins.
Unspoken by Sarah Rees Brennan
The Lynburn family has owned the spectacular and sinister manor that overlooks Sorry-in-the-Vale for centuries. The mysterious twin sisters who abandoned their ancestral home a generation ago are back, along with their teenage sons, Jared and Ash, one of whom is eerily familiar to Kami. Kami is not one to shy away from the unknown—in fact, she's determined to find answers for all the questions Sorry-in-the-Vale is suddenly posing.
(I won't spoil the witches, but they are there and they are up to no good!)
New York copper Tom Halloran is a man with a past. If anyone finds out he once ran with the notorious O'Connell tunnel gang, he'll spend the rest of his life doing hard time behind bars. But Tom's secret is threatened when a horrible murder on his beat seems to have been caused by the same ancient magic that killed his gang.
Witch/shifter bonding rituals. 'Nuf said.
Isaac Vainio is a Libriomancer, a member of the secret organization founded five centuries ago by Johannes Gutenberg. Libriomancers are gifted with the ability to magically reach into books and draw forth objects.
If that isn't the coolest magic system ever, tell me what is!
Before I meandered over to my Goodreads shelf, I didn't even think Id' read five books with witches and then I found all these that I enjoyed! Do you like witch-y books? Any suggestions for ones I can't miss?