Hosted by the lovely people over at The Broke and the Bookish.
It's kind of crazy, but about a week before this topic went into the schedule, I was laying in bed unable to sleep and thinking to myself 'what books characters do I have crushes on?' Now, I'll admit, I'm not the sort to get a lot of crushes on fictional characters – or non-fictional characters for that matter – but this is going to be so much fun! (Not really in any order other than the one I thought of them in.)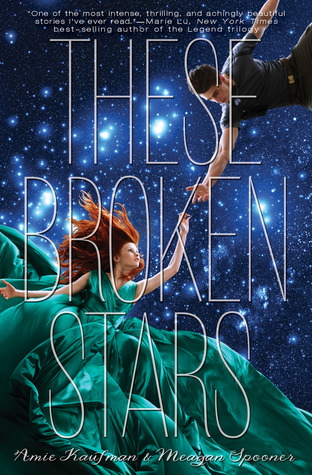 The Child Prince by Honor Raconteur
Character: Sevana Warren
This is one character that definitely would not appreciate me – or anyone, really – having a crush on her because she really, really just wants to be left alone. But she is totally awesome, brilliant and just has some of the best responses to people in general.
These Broken Stars by Amie Kaufman & Meagan Spooner
Character: Lilac LaRoux
I love Lilac's personality type – I've always kind of had a weakness for those spoiled rich girls that grow into having a backbone of steel. And, she is such a perfect example of that type. Beyond that, Lilac is absolutely, brilliantly gorgeous.
Prudence by Gail Carriger
Character: Quesnel Lefoux
I have a thing for flirty guys so, while I have a thing for dear Quesnel, I believe that my heart would be destined to be broken. (Not to mention the fact that he already, kind of has a girlfriend and I love Rue too much to get between them. Because, really, Rue could be on this list also.)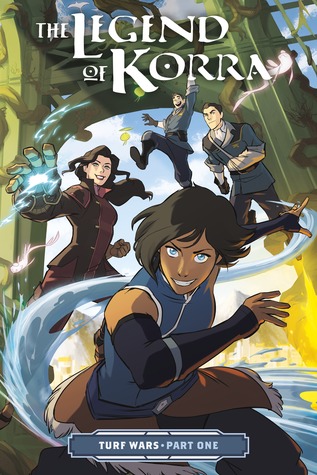 The Cloud Roads by Martha Wells
Character: Chime
This is a little surprising, because he's very different than the usual sort I crush on, but Chime is just such a total sweetheart that is always trying and wants to do the right thing that I just love him.
Theft of Swords by Michael J. Sullivan
Character: Royce Melborn
Case in point: Royce is prickly, sarcastic and very definitely not the common definition of a hero. But, even if he complains the entire time, he can and usually will be talked into doing the right thing by his best friend, Hadrian.
The Legend of Korra: Turf Wars by Michael Dante DiMartino & Irene Koh
Character: Lin Beifong
I'm cheating a little on this one, but Lin is a character from a book – even if I developed the biggest crush on her in the show. She is prickly and gruff and oh dear I'm starting to notice a major pattern here where I like the people that have attitude problems.
The Stepsister Scheme by Jim C. Hines
Character: Snow White
Snow is a little like Quesnel in that she is a total flirt. Unfortunately, I'd have no chance with her because is very much not interested in women. (I feel your pain, Talia.)
Rebel Mechanics by Shanna Swendson
Character: Henry Lyndon
I liked Henry right from the start because he's a total sweetheart. He also is a lot more than he first appears and that's always nice.
The Spirit Thief by Rachel Aaron
Character: Eli Monpress
Maybe he's only on this list because I just read a book in this series. But, whatever the reason, I do kind of adore his character and his glib, thief-y ways.
That was…definitely not an easy list to come up with and I know I'm forgetting someone that I absolutely adore and will feel totally guilty about it when I realize who. Anyway, who are your book crushes?